Source: SlashFilm
Published and curated from SlashFilm Read More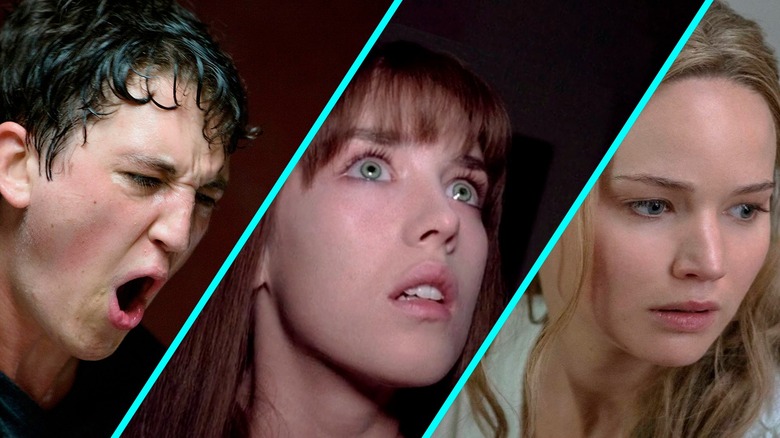 Films are a form of escapism. Some people gravitate towards slice-of-life dramas, while others enjoy bone-chilling horror. Whatever the genre, when executed correctly, a movie should whisk you away from your day-to-day routine.
Anxiety cinema is guaranteed to erase everything around you. You may be surprised that distracting yourself this way is also quite beneficial. Mental health experts confirm that watching something stressful like a horror flick is a brilliant way to channel and release your worries. Of course, watching a film that makes your chest pound isn't always therapeutic. Sometimes, we're merely out for an adrenaline rush or even bragging rights that we're able to sit through something psychologically grueling.
Nail-biting cinema uses everything in its arsenal to leave us on edge. Overlapping dialogue, frenetic scores, and head-spinning camerawork are all trademarks of this subgenre. I love assaulting my senses, so I'm here to guide you to your own state of panicked euphoria. Remember to pace yourself with the following 12 anxiety-inducing movies. Your nervous system will thank you for it.
Good Time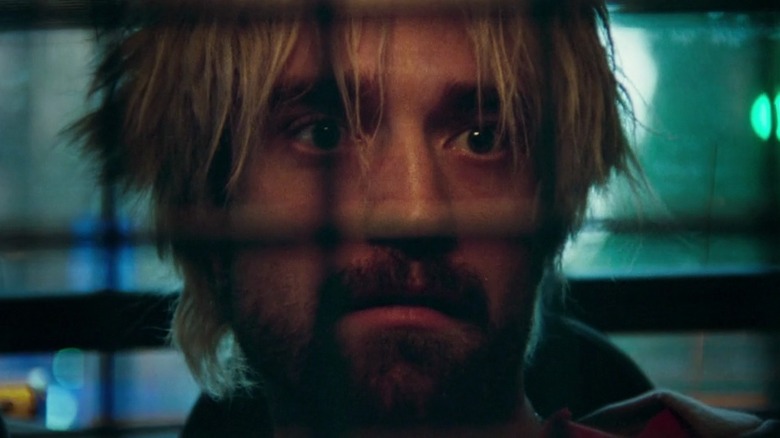 The Safdie brothers are masters of anxious cinema. Don't believe me? Ask anyone to recall their mental state after watching a film by the famed duo. Josh and Benny Safdie achieved mainstream success with 2014's "Heaven Knows What." However, their following release, 2017's "Good Time," solidified the siblings as purveyors of stress.
Robert Pattinson plays con artist Connie Nikas, who, along with his developmentally disabled brother, Nick (Benny Safdie), robs a bank. Although the men initially think they've scored $65,000, Nick is caught and arrested during their escape. It's immediately apparent that Connie is an absolute scumbag, but his love for his brother is unwavering. Short $10,000 to bail Nick out of jail, Connie crawls through New York's underbelly, desperately trying to come up with the money.
The plot of "Good Time" is undeniably stressful. Compounding the nerve-jangling narrative, it's told through jarring, documentary-style camerawork. The Safdies forgo wide-angle shots, choosing to make viewers feel claustrophobic with relentless close-ups. Coupling the visuals with a loud, imposing score, "Good Time" is an exhilarating (if not exhausting) experience. After violently dragging me along for just over an hour and a half, the final scene comes as a heartbreaking shock. While this thriller is worth the stress, I have to say I did not have a good time watching it.
Pusher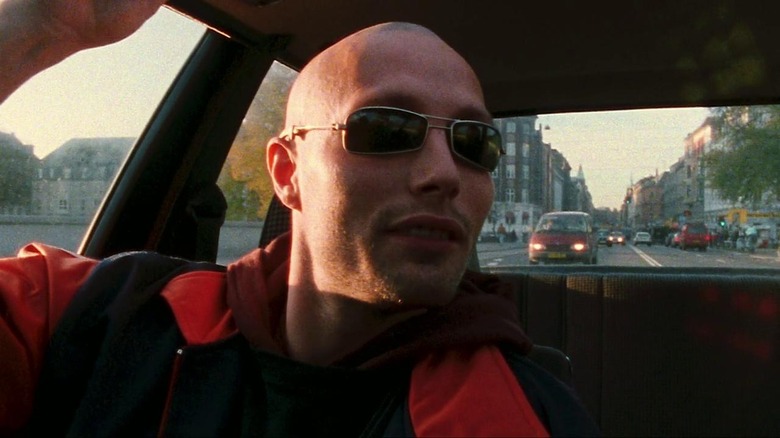 Danish director Nicolas Winding Refn gained global acclaim with his 2011 film, "Drive." While I could wax poetic about this neon-soaked masterpiece for hours, Refn's debut, "Pusher," earns this spot as one of my favorite anxiety-inducing movies.
This 1996 crime drama introduces us to Copenhagen-based drug dealers Frank (Kim Bodnia) and Tonny (Mads Mikkelsen). Frank is in debt to vicious mob boss Milo (Zlatko Burić), who fronts him with a large amount of heroin to sell. Although Frank is determined to pay Milo back, things don't go according to plan. With their kneecaps on the line, they're left scrambling to come up with the money.
"Pusher" is stressful because of its realism. A far cry from Refn's hyper-stylized later works, his first feature focuses on people who actually exist in big cities. Presented through guerilla-style filmmaking, "Pusher" will have your heart racing as a shaky camera follows Frank and Tonny. Refn didn't shoot this way by choice. It's the result of an incredibly modest budget. As the filmmaker told The Guardian in 2011, the movie left him penniless. Having replenished his bank account with the two "Pusher" sequels, Refn shows that all you need is a simple idea and some fantastic characters to make a lasting impact.
Uncut Gems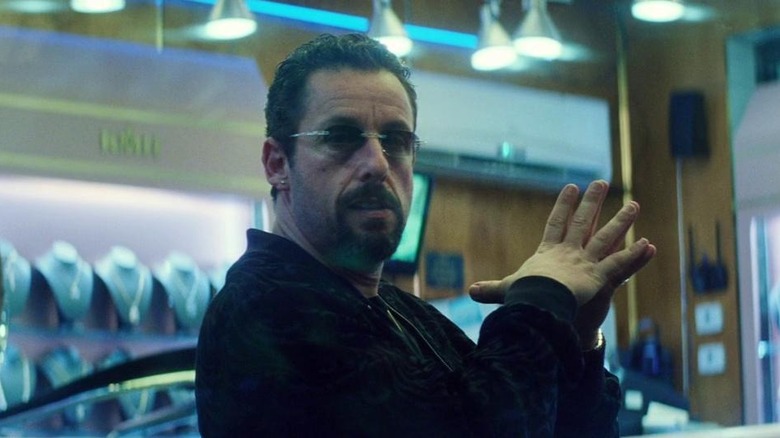 Effectively adding to their anxiety-driven cinematic universe, Benny and Josh Safdie followed up their manic crime hit, "Good Time," with 2019's "Uncut Gems." Much like their previous films, "Uncut Gems" turned me into a fidgety mess. The Safdies' strength lies in the rawness they bring to their fictional worlds. In a chat with Observer, the brothers describe their filmmaking approach as "gutter realism." When working on a movie, they immerse themselves in gritty subcultures as a means of research, making the result almost too authentic.
Adam Sandler plays Howard Ratner, a neurotic jeweler in New York City. Howard is also a gambling addict, with debts spiraling out of control. One day, he comes across a rare opal and thinks that auctioning it off will solve his financial woes. However, a series of events throws Howard's plan off-track, and he's seemingly incapable of making any good decisions.
Sandler shines as the screw-up Howard, using his erratic (and familiar) acting style to his advantage. The Safdies are also pros at setting the mood, placing their loudmouth lead in rooms where a million things are happening at once. From the overlapping dialogue to the sound design that includes constant notifications exploding from Howard's phone, it's enough to make anyone feel panicked.
Shiva Baby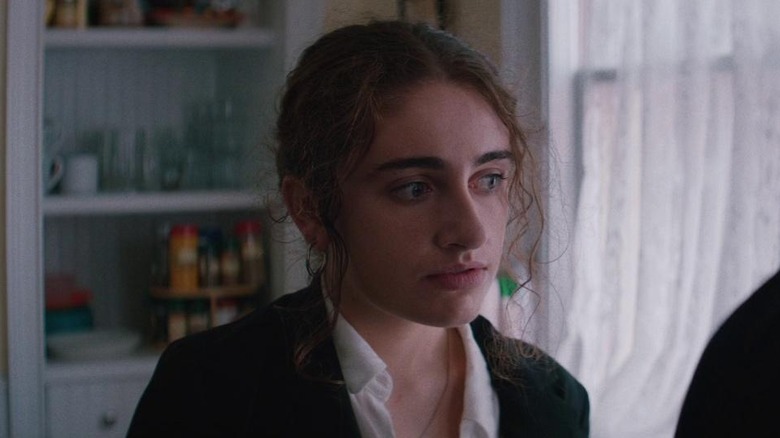 When a friend urged me to watch 2020's "Shiva Baby," I was told it was a neurotic comedy about a family get-together. While watching it, I felt betrayed almost immediately. The sheer volume of terror and discomfort that bubbled inside me could only come from a horror movie, so take this as your warning.
Directed by Emma Seligman, "Shiva Baby" stars Rachel Sennott as Danielle, a college student who attends a family shiva. Along with dodging her countless relatives, Danielle has to navigate running into her ex-girlfriend, her sugar daddy, and his family. While our aimless lead may feel lost about her future, the shiva's attendees have their own opinions. To some, Danielle lacks direction. To others, she's selfish. As her relatives incessantly probe her, Danielle just wants to leave — and so did I.
"Shiva Baby" reminds me of an unhinged version of "The Graduate," with the stress dial turned to 100. In the 1967 classic, Benjamin Braddock's (Dustin Hoffman) relatives constantly quiz him about his post-graduation plans — just like Danielle. Seligman knows that the divide between the younger and older generation will always exist, which is why these discussions seem so familiar and suffocating.
The Vanishing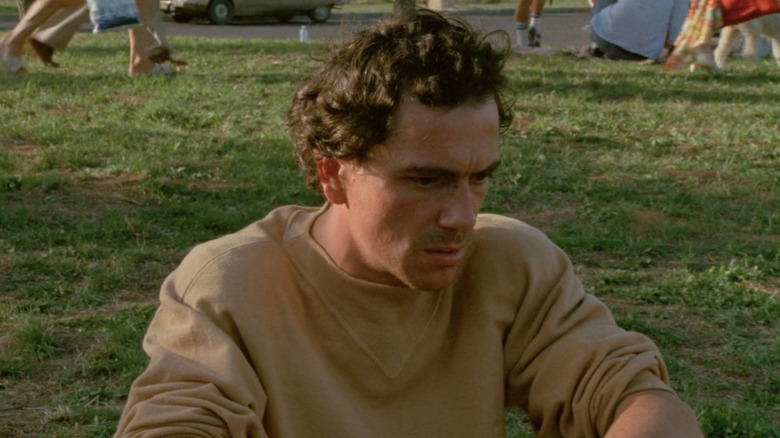 Although George Sluizer's bone-chilling thriller, "The Vanishing," came out in 1988, it still manages to get under your skin. So harrowing is the premise that it floored "The Shining" director Stanley Kubrick. "It's the most terrifying film I've ever seen in my life," he once told Sluizer.
The plot is compelling in its simplicity. Dutch couple Rex (Gene Bervoets) and Saskia (Johanna te Steege) are on a biking holiday in France. While stopping at a gas station, Saskia disappears, and Rex must figure out what happened to her. Obsessed, he spends years desperately seeking answers.
"The Vanishing" is a slow burn that takes its time building a sense of dread. The moment Rex notices Saskia is missing drags on, torturing the viewer. The film reveals the man responsible for Saskia's disappearance almost instantly in what becomes a character study of a sociopath. In a time when we love binging true crime documentaries, all of this seems too realistic. As for the ending? To this day, the thought of it makes me claustrophobic.
Climax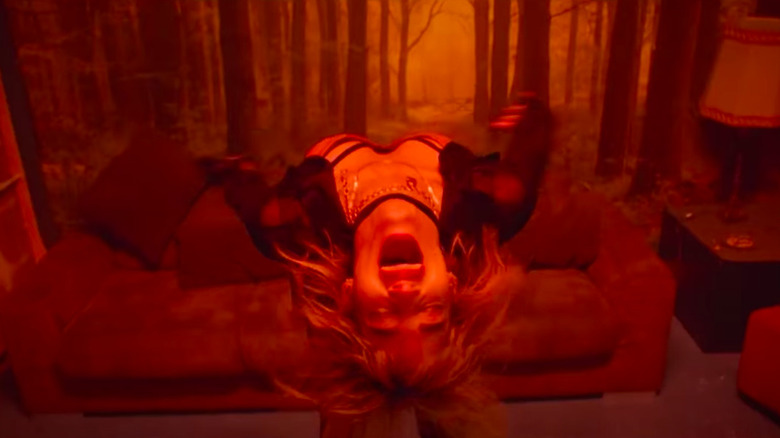 "Climax" isn't just a movie. It's an experience. As with his previous films, director Gaspar Noé explores many disturbing themes, including drug use, self-harm, incest, and rape. However, what makes this experimental flick so anxiety-driven is how Noé guides us through this hellscape. This 2018 horror film feels like a hallucinatory panic attack — which is the point.
On a winter night, a dance troupe practices their routine in an empty school. Once they finish their rehearsal, it's party time. However, someone has laced their sangria with LSD, turning their evening into a primal nightmare.
While the plot may seem paper-thin, Noé does something clever. He puts us in the shoes of these characters. When the drugs kick in, the escalation is subtle. As the troupe takes part in a dance-off, their choreography becomes increasingly dangerous. To add to the panic, Noé often shoots single, long takes. It's as if the camera has a mind of its own, crawling up the ceiling to give us aerial views or plunging toward the floor. Drenched in neon hues and accompanied by a pounding electronic score, "Climax" is visceral. It's hands down one of the most immersive (yet, nauseating) experiences I've ever had.
If you or anyone you know has been a victim of sexual assault, help is available. Visit the Rape, Abuse & Incest National Network website or contact RAINN's National Helpline at 1-800-656-HOPE (4673).
Angst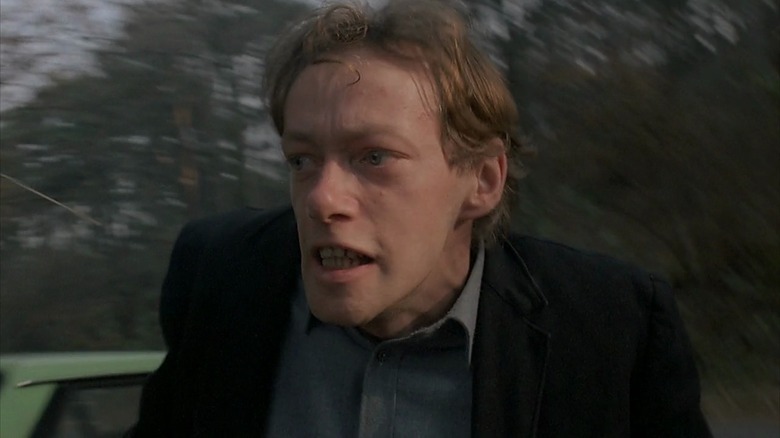 Gerald Kargl's twisted home-invasion flick, "Angst," has significantly influenced the modern horror genre. Gaspar Noé borrowed heavily from the 1983 movie with his first feature, "I Stand Alone," while John McNaughton's "Henry: Portrait of a Serial Killer" explores similar themes. Loosely based on the real-life crimes of murderer Werner Kniesek, "Angst" was banned throughout most of Europe due to its distressing violence (via "The Book of Horror: The Anatomy of Fear in Film"). Sadly, this effectively ruined Kargl's film career.
Erwin Leder plays an unnamed psychopath who has just been released from prison. He enters a home he believes is empty, only to find a disabled man (Rudolf Götz) inside. Soon, the man's mother (Edith Rosset) and sister (Silvia Rabenreither) arrive, marking the start of the audience's panic attack. In frenzied real-time, we watch the antagonist go on a murderous spree.
On paper, "Angst" may sound like your typical slasher. However, Kargl's impeccable characterization makes it haunting. Kargl places us in the killer's mind, allowing us to listen to his violent inner monologue. Through extremely tight close-ups and overhead crane shots, we're also physically close to him, immersed in every grotesque act. The result is downright sickening.
Possession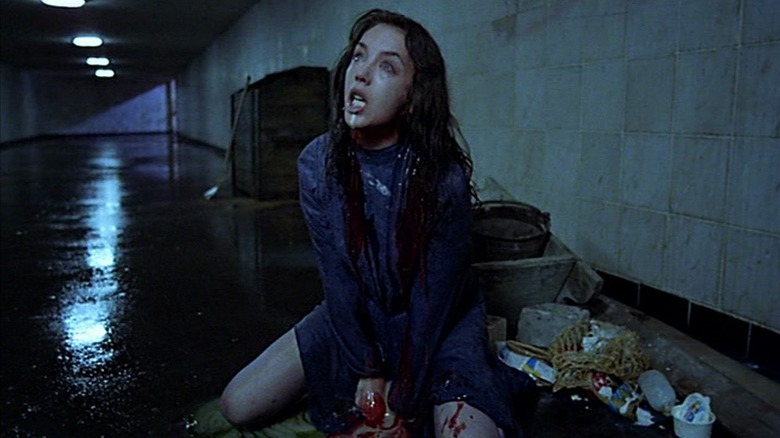 Andrzej Żuławski's "Possession" is legendary among horror lovers. Famous for Isabelle Adjani's unparalleled descent into madness, it's sure to test your nerves. Although the film earned Adjani a coveted César Award, it took a severe toll on her mental health. As the director explained in the documentary, "Żuławski on Żuławski," upon seeing the completed film, Adjani attempted suicide. When you watch her now-legendary subway scene, it's haunting to think about what she was going through. The moment is both striking and revolting.
Sam Neill plays Mark, a spy who returns home to his wife, Anna (Adjani), and their son, Bob (Michael Hogben), in West Berlin. Anna alludes to an affair and demands a divorce. They relentlessly argue. Mark, who can't comprehend what's going on, demands answers. Anna, agitated and hysterical, provides nothing. I can't say much else without diving into spoiler territory but believe me, this is one of the most emotionally exhausting movies ever made.
It took years for "Possession" to garner the respect it deserves. It was labeled a "video nasty" in the United Kingdom, and with a third of its runtime cut, it was marketed as a straightforward horror film in America. Equal parts psychological thriller and disgusting body horror, "Possession" is quite layered. Using the motif of the doppelgänger, it toys with the idea of crafting a perfect partner. I can't think of a more suffocating exploration of divorce.
If you or anyone you know is having suicidal thoughts, please call the National Suicide Prevention Lifeline​ by dialing 988 or by calling 1-800-273-TALK (8255)​.
Mother!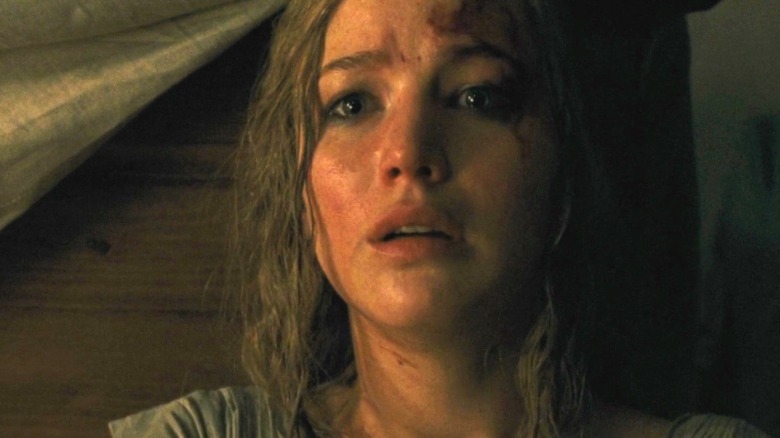 You can always count on Darren Aronofsky for an intense cinematic experience. While the first half of 2017's "Mother!" is a paranoid thriller in the vein of "Rosemary's Baby," the final act is so assaulting that I had to remind myself to breathe. A marvel of anxiety cinema, "Mother!" impressively builds on the audience's feelings of isolation and frustration. The result is pure, carnal rage.
Jennifer Lawrence stars as the titular Mother, who lives in an isolated home with her husband, Him (Javier Bardem). Mother spends time remodeling their home while her husband, a famous poet, struggles with writer's block. Their idyllic life slowly starts to unravel with the appearance of several strangers. First, a doctor (Ed Harris), who happens to be sick and seeking refuge, arrives. He's later followed by his wife (Michelle Pfeiffer) and their two adult sons (Brian and Domhnall Gleeson). As more characters eventually swarm the house, the plot descends into sheer bedlam.
"Mother!" is drenched in symbolism. Aronofsky uses a very apparent biblical allegory to explore humanity's role in ecological destruction. The filmmaker, a staunch environmentalist, spoke at the Venice Film Festival about his inspiration for the movie. "It came out of living on this planet and sort of seeing what's happening around us and not being able to do anything," he explained to Variety. "Mother!" perfectly captures Aronofsky's pent-up fury.
The Killing Of A Sacred Deer
Yorgos Lanthimos is a master at crafting unease on camera. The Greek director is notorious for weaving his characters into absurd circumstances laced with dark humor. Lanthimos' cinematic universe is alien. Dialogue is impersonal, while bizarre rules lead to cruel consequences. Visually, Lanthimos aims to unsettle his audience, using wide-angle lenses to create an air of unnatural detachment. 2017's "The Killing of a Sacred Deer" incorporates all of Lanthimos' trademarks. The film leaves you with very little breathing room.
"The Killing of a Sacred Deer" is based on an ancient Greek tragedy by Euripides, "Iphigenia in Aulis." In the tale, Agamemnon accidentally kills a sacred deer, resulting in violent retribution from the goddess, Artemis. Lanthimos cleverly takes this concept and places it in modern, suburban America. Colin Farrell plays Steven, a respected heart surgeon who one day fails to save his patient. Fraught with guilt, he befriends the patient's son, Martin (Barry Keoghan). Martin injects himself into Steven's seemingly perfect life, meeting the surgeon's wife, Anna (Nicole Kidman), and their children, Kim (Raffey Cassidy) and Bob (Sunny Suljic). It's soon evident that Martin seeks a violent reckoning.
Lanthimos is one of my favorite directors. His perfect deadpan tone always ramps up my anxiety, forcing me to sit in discomfort. While watching "The Killing of a Sacred Deer," I could feel the panic growing inside me. My emotions exploded in the film's final act, leaving me utterly speechless.
Funny Games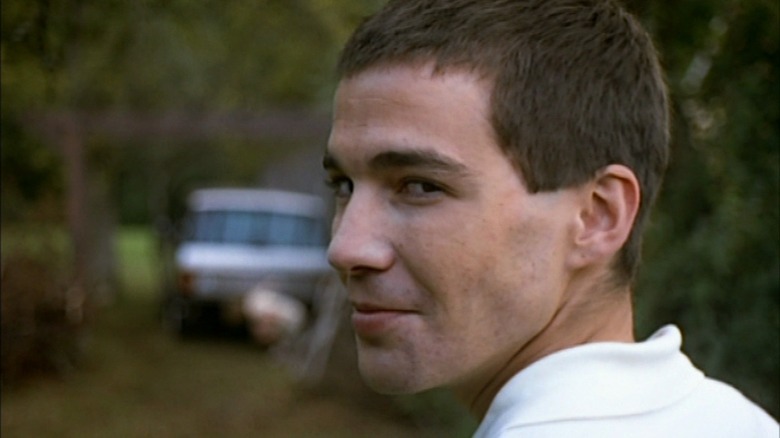 Considering how restrained it is, "Funny Games" is a unique anxiety-inducing film. Austrian director Michael Haneke made two versions of this sadistic thriller, first in 1997 original and then a shot-for-shot American remake in 2007. I've chosen the original as the more unnerving of the two, as it's less polished. The Austrian film has a very bleak color palette, adding to the rawness of the events. It's not a pretty film, and Haneke wants everything to look as normal as possible. 
The movie follows an upper-class family that has just arrived at their vacation home. Their calm environment is swiftly upended by the arrival of two young men who take them hostage and force them to play sadistic games. This premise may seem simple, but Haneke takes a meta approach. He allows the duo to break the fourth wall multiple times throughout the film, leaving the audience completely disoriented.
With "Funny Games," Haneke comments on the thriller genre. He shows how easily he can manipulate an audience y contrasting the seemingly realistic with the antagonists, who come across as manufactured villains. We anxiously root for our protagonists to make it out alive, but how can they? Haneke breaks every rule of the genre.
Whiplash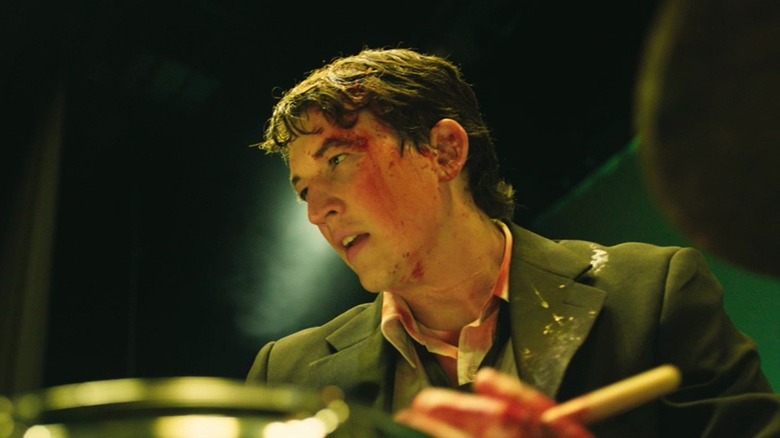 Damien Chazelle's 2014 drama, "Whiplash," wastes no time making your heart race. From the frantic drumming that opens the movie, you know what you're about to see will be intense. "Whiplash" showcases the extreme lengths we'll go to for greatness — and if these sacrifices are worth it. 
Andrew Neiman (Miles Teller) is a first-year student and drummer at Shaffer Conservatory, a prestigious music school in New York City. One day, the school's ruthless conductor, Terence Fletcher (J.K. Simmons), asks Andrew to fill in as an alternate for the drummer of the school's ensemble band. Andrew is determined to impress his sadistic mentor. However, this isn't easy, as  Terence's expectations of perfection seem unattainable.
Simmons' Oscar-winning performance as the abusive instructor makes "Whiplash" a masterclass in stress. He's a terrifying villain because he's realistic. While some antagonists work to destroy our heroes physically, Terence is out to break his students mentally. Pay close attention to the misleading ending of the movie. At first glance, you may think Andrew has finally achieved the perfection he desperately seeks. Yet, his success has morphed him into Terence's ideal, validating the conductor's vicious tactics.
Read this next: The Best Thrillers Of 2022, Ranked
The post 12 anxiety-inducing movies that are worth the stress appeared first on /Film.