Source: SlashFilm
Published and curated from SlashFilm Read More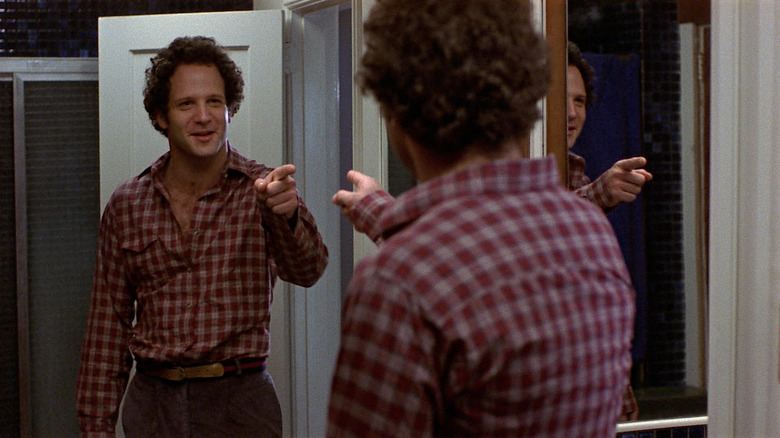 As the old saying goes, "Success has many fathers, but failure is an orphan." NBC's "Saturday Night Live," a highly successful show that's been around so long it can accurately be labeled an institution, is no exception to that axiom. While it feels a little absurd to attribute the success of SNL to any single person given how many comedians and celebrities have greatly contributed to its longevity, it's generally presumed that creator Lorne Michaels is the show's guru.
However, Michaels did not come up with the concept for SNL out of whole cloth, at least not according to actor/writer/director Albert Brooks. Brooks was a frequent contributor to SNL (or "NBC's Saturday Night" as it was called during the first and second season), providing the show with a series of short films.
Yet, allegedly, Brooks was highly instrumental in the development of what the show became, thanks in large part to the comedian's distaste for television.
A Host With The Most, Or The Most Hosts?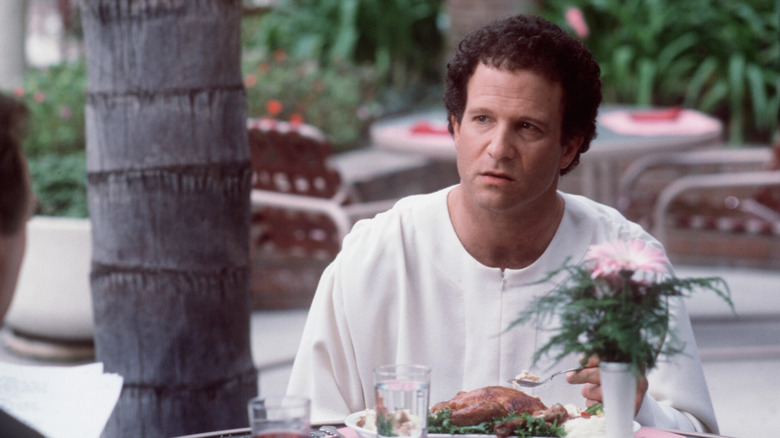 In James A. Miller's 2015 book "Live From New York: The Complete, Uncensored History of Saturday Night Live As Told By its Stars, Writers and Guests," Brooks went into detail about his history with the program. Initially, according to Brooks, Michaels and Dick Ebersol (NBC's then-president of late-night programming) wanted the comedian to be the show's permanent host:
"I was doing clubs and performing a lot, and Lorne used to come a lot to the shows. I knew that he was a fan. And something was brewing. … I was first approached in the late fall, early winter of 1974. I was sort of asked by Dick Ebersol if I wanted to have a show — be the permanent host every week."
However, Brooks had been bitten by the directing bug at that point, having recently completed his first short film, "Albert Brooks' Famous School for Comedians," in 1972 for PBS's satiric variety show "The Great American Dream Machine." Additionally, Brooks knew that he "didn't want to do television," as he said, so he came up with an alternate pitch for Michaels and Ebersol:
"Now, as I did with everything — every time I said no to someone in my life — I always felt compelled to come up with an alternative idea so I didn't sound like an a**hole. So I swear to God on my own life, I said to them, 'You don't want a permanent host anyway. Every show does that. Why don't you get a different host every week?' And so I really have to tell you, when I said that, they both went, 'Oh, okay!' So that was my suggestion."
Brooks May Be Just One Of Many Metaphorical Fathers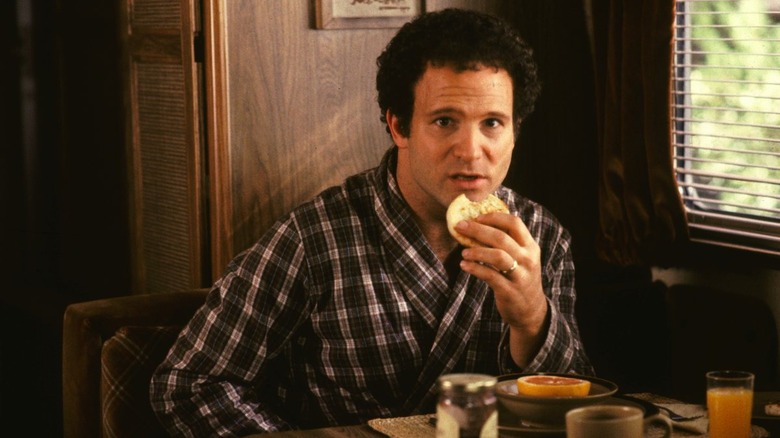 However, perhaps Brooks shouldn't be so quick to label himself the inventor of the format that SNL has used since its inception. For one thing, the creation of "Saturday Night Live" wasn't a spontaneous act of creative inspiration, but a network mandate: as this oral history of the series explains, NBC president Herbert Schlosser told Ebersol that he had to create a new program in order to fill a late-night Saturday timeslot.
Then there's the matter of timing. According to Michaels (as told to Miller), he and Ebersol made a pitch for the series and its format (one that Michaels apparently nearly slept through) long before they ever approached Brooks:
"Wait a minute. I made the presentation to NBC on April first, and I didn't talk to Albert until June, so what do you think was in the proposal? But Albert felt, as did a ton of other people in that first year, that they had a big part in the creative effort of the show. It was a big part of their identity."
Brooks May Actually Have Invented Reality TV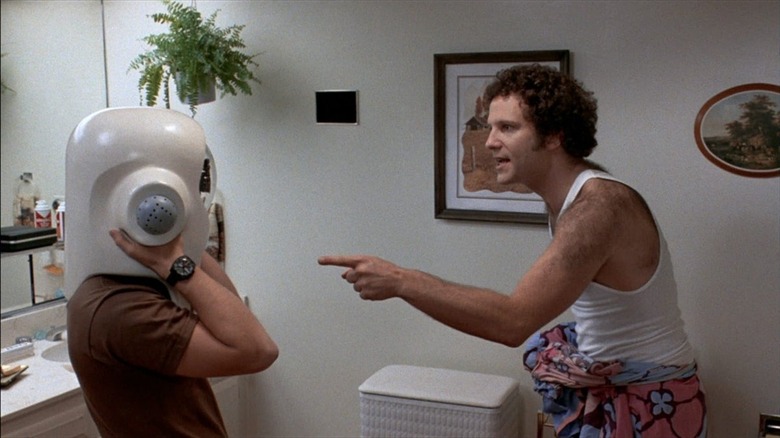 Despite turning down Michaels for a permanent gig, Brooks did indeed join SNL after a fashion, providing the show with several short films that he made. (For you youngsters, imagine an early incarnation of the SNL Digital Short, but on film!) These shorts inspired Brooks to continue his pursuit of directing, eventually leading to his tackling a full-length feature film.
Interestingly, it's Brooks' first movie, 1979's "Real Life," that may actually have pioneered a television format instead of his rejection of Michaels' offer. Inspired by the 12-part PBS series "An American Family" (shot in 1971, aired in '73), Brooks took that docuseries' concept of film cameras following the daily exploits of real people and expanded it in classic comedic fashion. Playing himself, Brooks approaches the fictional (but real in the film's canon) family, the Yeagers (led by Charles Grodin and Frances Lee McCain) with an offer to follow and film them through their lives. Brooks soon realizes that he and his crew will need to manipulate the family behind the scenes in order to obtain more exciting footage.
"Real Life" doesn't just act as a perfect example of a Mockumentary, a format that has only increased in popularity over the decades — it also establishes a pretty typical formula for what "reality TV" became, especially during its early years in the beginning of the 21st century. Whether intentional or not, whether it's the whole truth or not (when it comes to SNL), it's clear that Albert Brooks is at least partially responsible for shaping some of the current entertainment landscape.
Read this next: The 20 Most Influential Comedy Stars In Movie History
The post Albert Brooks Claims He Came Up With The Format For Saturday Night Live appeared first on /Film.