Source: UPROXX
Published and curated from UPROXX Read More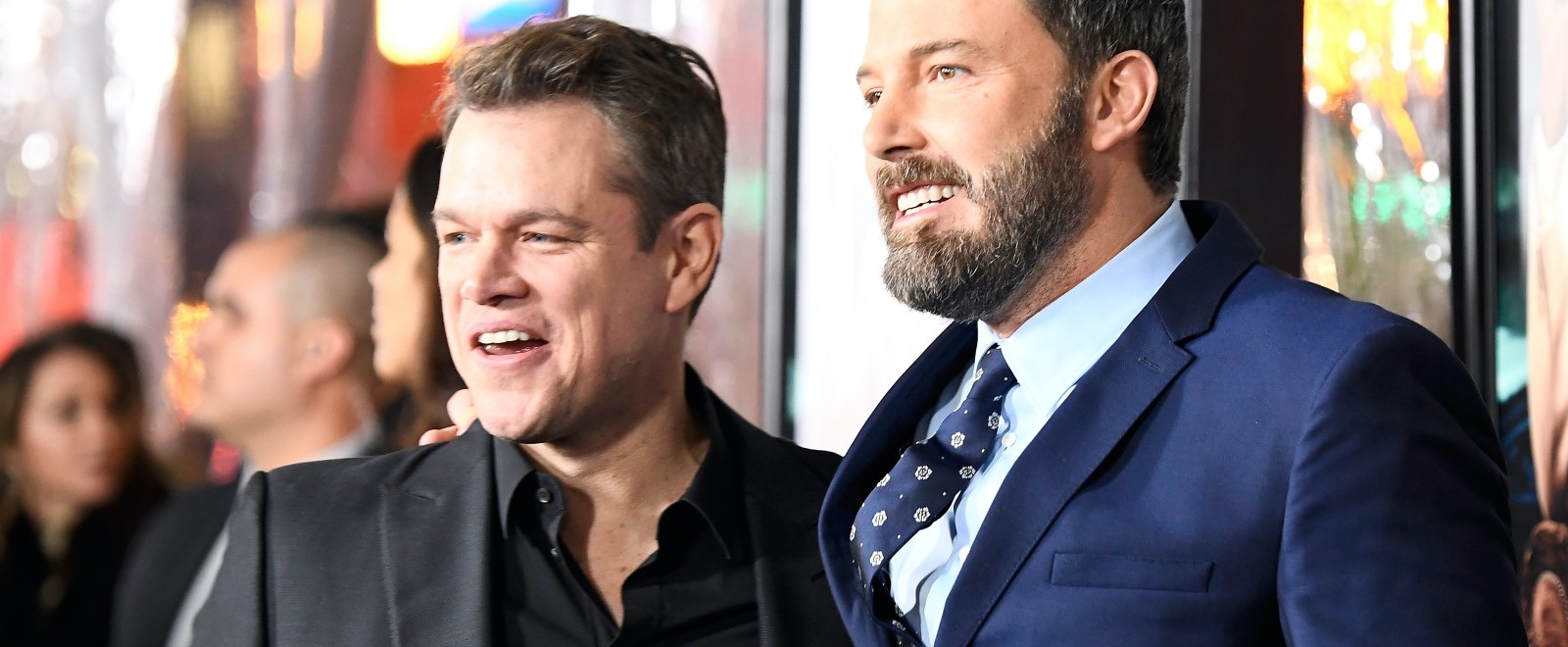 Matt Damon and Ben Affleck, the two best Boston buds that aren't named Edward Norton and Mark Wahlberg, are experimenting with their latest release, Air.
Based on the humble beginning of the Nike company, Air will focus on the real-life shoe tycoon Sonny Vaccaro, played by Damon, who signed Michael Jordan with his first sneaker deal. The all-star cast also includes Affleck as Nike co-founder Phil Knight and Jason Bateman as Nike exec Rob Strasser, in addition to Chris Messina, Matthew Maher, Marlon Wayans, Chris Tucker, Viola Davis, Gustaf Skarsgård, and Julius Tennon.
According to Variety, Amazon will be releasing the film Glass Onion-style by showing it in 3k theaters domestically on April 5th, before launching on Prime Video shortly after. To promote the film, Amazon shelled out a modest $7 million on an ad expected to run during the Super Bowl. Why they chose the Super Bowl instead of NBA All-Star Weekend is unknown, but they probably share a similar audience.
This is the latest big-budget movie to experiment with a theatrical and streaming release, though it's new for Amazon, which has been having to compete with Netflix. According to a source familiar with Air, the rollout is risky, but also a sign of what's to come. "It's going to put a lot of pressure on Netflix and Apple to follow suit on their big films and how they release them." You hear that? We just might get a big-screen release of Murder Mystery 2.