Source: SlashFilm
Published and curated from SlashFilm Read More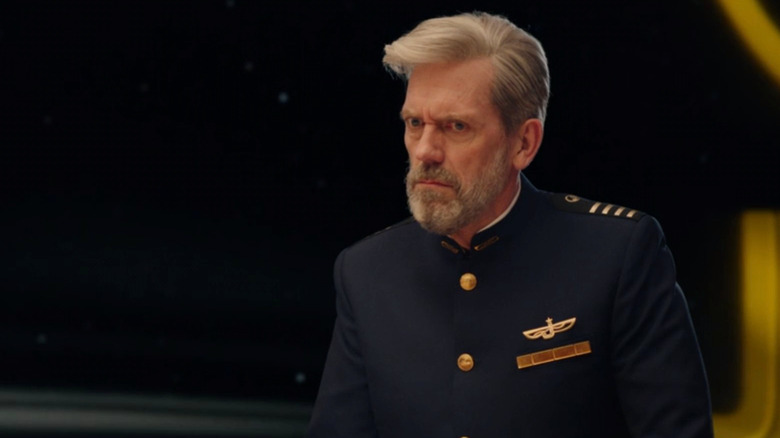 The HBO series "Avenue 5" is one of the funniest shows on television right now, and if you aren't watching, you're missing out. It's set in the future when luxury cruises on spaceships are common. This particular ship, Avenue 5, is owned by obnoxious billionaire Herman Judd (Josh Gad). On one particular cruise, the biggest yoga class ever is held, but after a malfunction, the giant group of bendy people is thrown against one wall, knocking the ship off course. Now their short cruise is going to take three whole years.
The other issue? The only person who could have fixed it is dead. The crew everyone sees is made up of actors, including Hugh Laurie's character Ryan Clark, while the actual crew (minus one engineer) is shoved in a crappy room in the bowels of the ship. Everything goes awry. If this helps you imagine what's going on with this series, they have the human waste inside the shell of the ship to protect from radiation (a thing based on actual science), but a pipe explodes, and now it's orbiting the ship. The poop cloud is then lit up, and glitter is shot into it, so it's all pretty now. 
Friends, this is the best show. 
Ryan Clark is one of my favorite Hugh Laurie roles, and it shows off a skill that any viewers of "House, M.D." already know; Laurie has a flawless American accent despite the fact that he's British. Laurie spoke about it in a recent episode of "The Graham Norton Show." 
'I'm Not Really [American] – That's The Whole Point'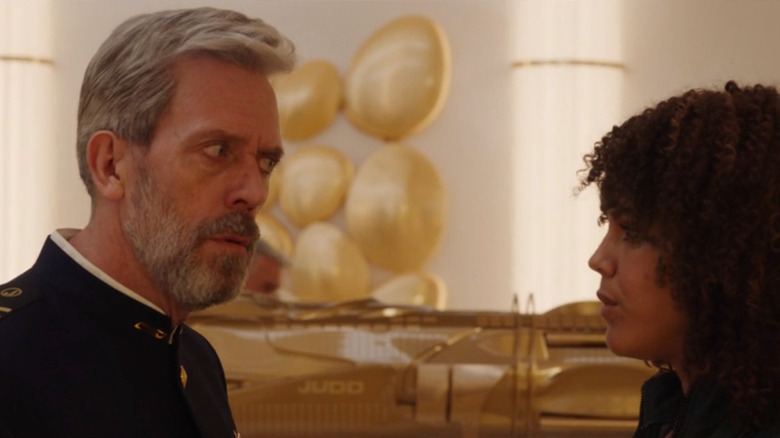 In the series, Laurie's Ryan uses an American accent because people apparently find it reassuring. (As an American myself, I do wonder how that could possibly be.) When things fall apart, it slips to certain people that he's British, and he has to switch back and forth continually. When asked if that was a challenge, he says yes, but adds:
"It's also a bit of an escape route because if you mess something up and it doesn't sound right, you've always got the excuse of saying well, I'm not really [American]. That's the whole point. I'm not really an American. That was a deliberate mistake that I put in there — which I didn't. At all. So I found that actually easier than doing 'House' for example, which I just felt like it had to be right because it would get in the way if wasn't right."
Laurie says he's never been comfortable with it, "not one day," but it's so good that … well, let's just say that I watched "House" for years before I realized that Laurie was not in fact American. 
'In My Head, I Was American'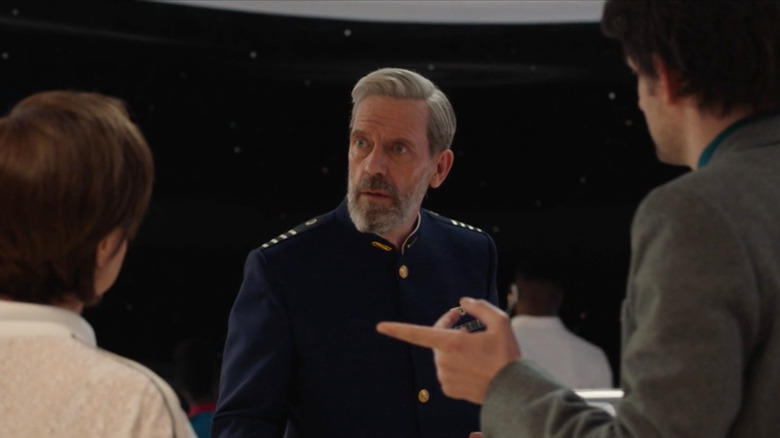 In a /Film interview in September 2022, I spoke to Laurie about his excellent accents. I asked him if it was harder to switch back and forth between his natural accent and the American one or if it was harder to stay in the American accent all the time on "House." Laurie said: 
"When I was doing 'House,' I remember, when I arrived at work at the beginning of the day, I would go in through onto the studio lot. And from that moment on, for the next 14 hours, in my head, I don't know if it sounded that way to everyone else, but in my head, I was American. I didn't step out of it. But to be in 'Avenue 5' where, well, first of all, the pace of the production is so very different and the speed. The back and forth of the different characters cannoning into each other means a kind of mental agility that, frankly, I don't think I ever had in the first place. Never mind having it still now."
Fast-paced or not, I have yet to notice a single second where he slips up. Add in the improv and the quick dialogue, and it's a truly incredible performance. He may have an excuse to screw up the American accent for this show, but he certainly doesn't seem to need it. 
"Avenue 5" is currently streaming on HBO Max.
Read this next: The Best TV Episodes Of 2022, Ranked
The post Avenue 5's Hugh Laurie Has a Plot-Driven Excuse For When His British Accent Takes Over On Set appeared first on /Film.