Source: SlashFilm
Published and curated from SlashFilm Read More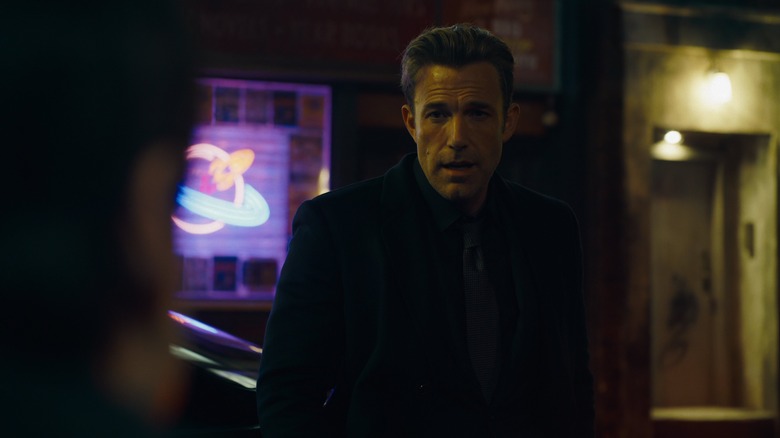 When news of Ben Affleck's casting as our next Bruce Wayne/Batman in Zack Snyder's "Batman v Superman: Dawn of Justice" first hit, the internet backlash arrived pretty much instantaneously. As is usually the case, of course, his actual performance won many skeptics over once the blockbuster (as messy as it was) released in theaters back in 2016. But his tenure as a much darker-edged and slightly murder-happy take on the beloved comic book hero was constantly derailed, from critical disappointments to box office flops to the larger sense of uncertainty surrounding Warner Bros.' overall vision for their live-action DC universe — not to mention Affleck battling his own personal demons at the time.
The "Justice League" debacle and subsequent creative shakeup left Affleck's Batman as a man without a country. But now that the actor's portrayal of the superhero appears to be drawing to a close in the upcoming "The Flash," it seems as if he'll at least go out on his highest possible note.
In an extensive new profile over at The Hollywood Reporter, Affleck put all his cards on the table and addressed a number of topics, particularly his portrayal of Batman. It's been a long and winding journey to get to this point (to say the least), but perhaps with experience comes a healthy sense of perspective. Looking back, Affleck now believes that he cracked the Batman code:
"Yeah, I did finally figure out how to play that character [Batman], and I nailed it in 'The Flash.' For the five minutes I'm there, it's really great. A lot of it's just tone. You've got to figure out, what's your version of the person? Who is the guy that fits what you can do? I tried to fit myself into a Batman."
Ending On A High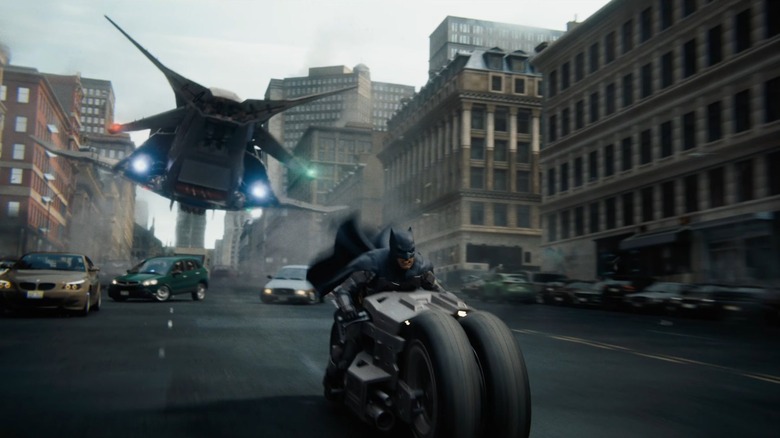 The universe has a cruel sense of humor. After spending years playing a popular character for a filmmaker that he was obviously passionate about supporting, taking all sorts of slings and arrows along the way, Ben Affleck finally achieved a satisfying sense of accomplishment … in what will likely be his very last appearance as Bruce Wayne.
While his above quote about the "five minutes" he shows up in the upcoming "The Flash" may seem disappointing, it's kind of a minor miracle that he'll remain involved at all after speaking out about the miserable process of working on the "Justice League" theatrical cut. It's no secret that pretty much none of the main cast had a pleasant experience under controversial director Joss Whedon, who took over production after Zack Snyder bowed out in the aftermath of a family tragedy. Affleck's looking at the glass half full, however. While it doesn't seem like he'll be stepping foot on set to direct any movie for new DC Studios co-head James Gunn, he seems to be at peace with his minor supporting role in "The Flash."
But don't take that as a shot at his work on Snyder's films, however. Affleck goes out of his way to tell THR that he has nothing but fond memories of the first time he put on the cape and cowl: "And by the way, I like a lot of the stuff we did, especially the first one ['Batman v Superman']." If this is truly the last we'll see of Affleck in the role, well, at least the star seems fully at peace with it. The rest of us can always mourn the lost potential and missed opportunities of Affleck's run as Batman.
"The Flash" will sprint into theaters on June 16, 2023.
Read this next: Every Batman Movie And The Real-World Fears They Highlight
The post Ben Affleck Says He Finally Nailed Playing Batman in The Flash appeared first on /Film.