Source: SlashFilm
Published and curated from SlashFilm Read More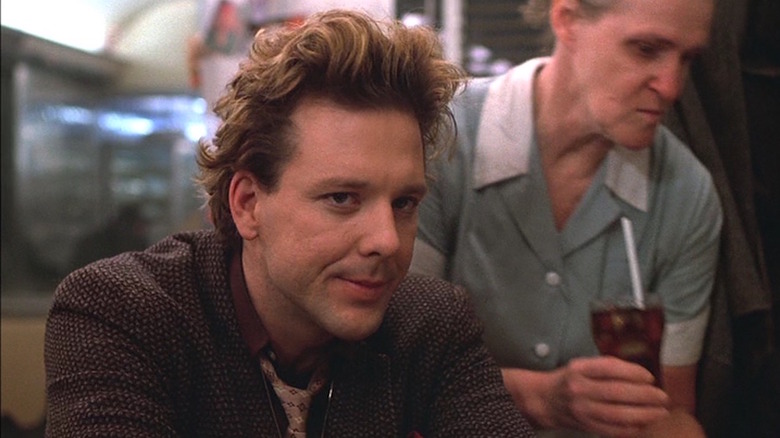 Mickey Rourke was on the verge of two breakthrough performances when he nearly landed the straight-man lead in one of the most influential comedies of the 1980s.
It would've been another curveball in a life filled with them. The Schenectady-born Rourke grew up in Miami, where the athletic young man discovered an affinity for the Sweet Science. He showed promise as a boxer throughout his youth, but his career was derailed by two concussions. Rourke picked himself up off the canvas, hung up his gloves, and moved to New York City, where he gained acceptance to the prestigious Actors Studio with his first audition.
The talent was there, and so, god help us, were the looks. Rourke wasn't handsome. He was hot. He had the hunky bearing of Marlon Brando and the piercing eyes of Paul Newman. He was primed to be the biggest star of the next decade and beyond, and every casting director in Hollywood knew it. Getting in on the ground floor was vital with an actor of Rourke's sweaty, savage magnetism. If you discovered him and landed him the role that vaulted him over the top, he could make your career. But actors like Rourke are moody; they know they're special, and they don't want to waste their time making crap.
This was the conundrum facing Wallis Nicita as she chased down the fresh-faced ingénue who'd serve as the foil to of-the-moment comedy superstars like Chevy Chase, Bill Murray, Ted Knight, and Rodney Dangerfield. Mickey Rourke in "Caddyshack?" It almost happened.
Mickey Rourke Caddies For No Man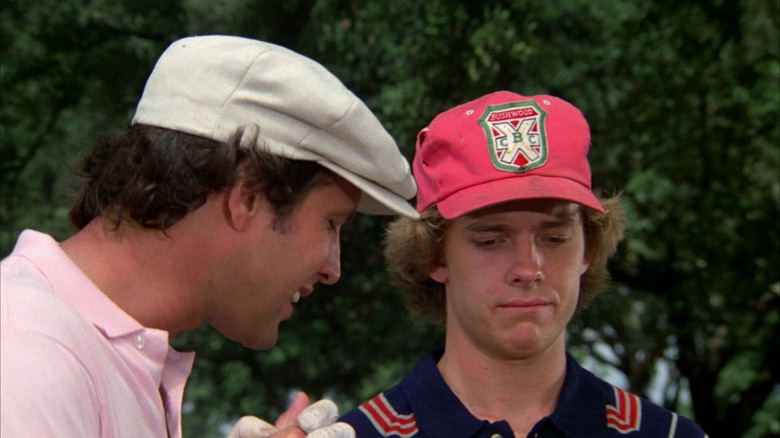 Given the sordid twists and turns of Rourke's career, it might be difficult for younger moviegoers to understand just how special he was at the outset. He was precious cargo. But work is work, and when you're scrambling for those first significant gigs, you can't be choosy. So of course Rourke's agent put him up for working-class caddy Danny Noonan, and of course, there was interest from the filmmakers.
In Chris Nashawaty's hugely entertaining "Caddyshack: The Making of a Hollywood Cinderella Story," Nicita acknowledges Rourke was attractive for a variety of reasons, but primarily because he was Irish. Ramis was equally enamored. There was, however, competition, and as the director told Nashawaty, the decision ultimately came down to studio favoritism. And, not for nothing, golfing ability.
"[Rourke] was great! He was young, he was cool, a very natural actor — not Hollywood at all. He seemed like a real person. Maybe too real for the movie. Michael O'Keefe seemed like a really good boy. Plus, he was a scratch golfer. Mickey Rourke was much more complicated."
Michael O'Keefe wasn't just a capable golfer of Irish descent. He'd also held his own against Robert Duvall in Lewis John Carlino's adaptation of Pat Conroy's "The Great Santini" — well, at least he'd maintained his dignity while a belligerent Duvall blasted him in the face with a basketball. "You gonna cry?"
The Eyes Had It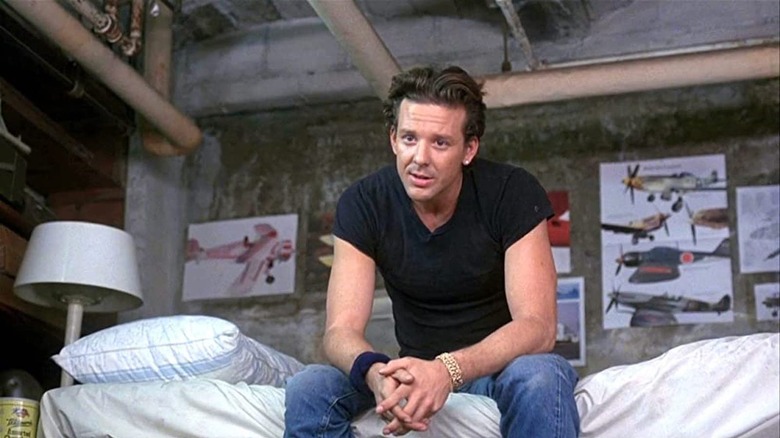 Rourke didn't cry. He picked himself up off the canvas once again, and booked the role of sleazy explosives expert Teddy Lewis in Lawrence Kasdan's "Body Heat." Rourke was right at home in the neo-noir classic, and he followed that up with his magnetic portrayal of degenerate gambler Boogie Sheftell in Barry Levinson's ensemble masterpiece "Diner." Boogie is just sensitive and charismatic enough to make you think there's a good human being mixed in there with the neanderthal hairdresser who treats women as sexual conquests.
This was the run. From 1981 to 1987, I think Rourke was better than Brando. The latter had superior material, but the former had those watery, tragic eyes. Brando made you gasp at his choices. Rourke just did his thing. Instinctually. Kinda like Montgomery Clift, who, in his too-brief prime, was better than all of them.
Read this next: The 14 Best Film Acting Debuts Of All Time
The post Caddyshack Came Close To Casting Mickey Rourke In A Major Role appeared first on /Film.