Source: SlashFilm
Published and curated from SlashFilm Read More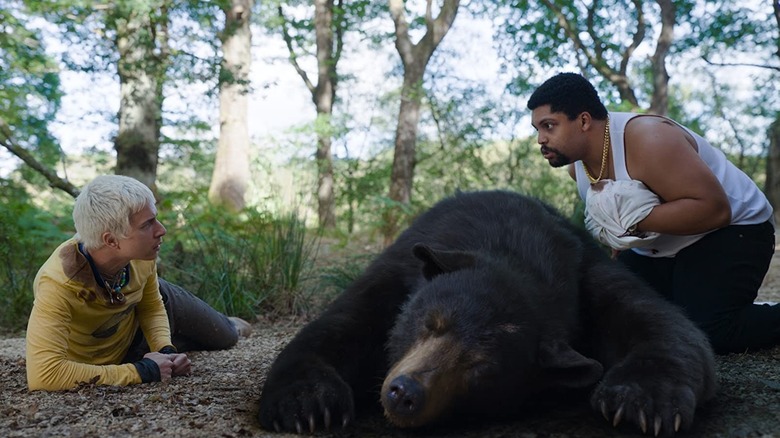 Say what you will about "Cocaine Bear," but with a title like that, you can't accuse Universal and director Elizabeth Banks of false advertising. The 1980s-set horror action-comedy, which is very loosely based on real events, pits a batch of hapless humans against a drug-fueled black bear in a battle of man versus coked-up nature (itself now an entire sub-genre because it's 2023 and we really shouldn't be remotely surprised by this). However, as much as Banks' movie lends itself to fanciful gore and hoot-worthy escapades in the tradition of Sam Raimi's "Evil Dead" trilogy, it also doubles as a send-up of Reagan-era drug policies and the U.S. government's failed, racist, "War on Drugs."
"Cocaine Bear," which Chris Evangelista reviewed for /Film, has done pretty decent business at the box office, taking in $65.7 million against a reported $35 million budget. It's still ranking in the top five in the U.S. just under three weeks into its theatrical release, too, so we may yet end up getting "Cocaine Bear Goes to Space" after all. With that being said, those who've been waiting to watch the bear indulge in nose candy from the comfort of their own homes now have the option of doing just that.
Cocaine Bear Is Available On PVOD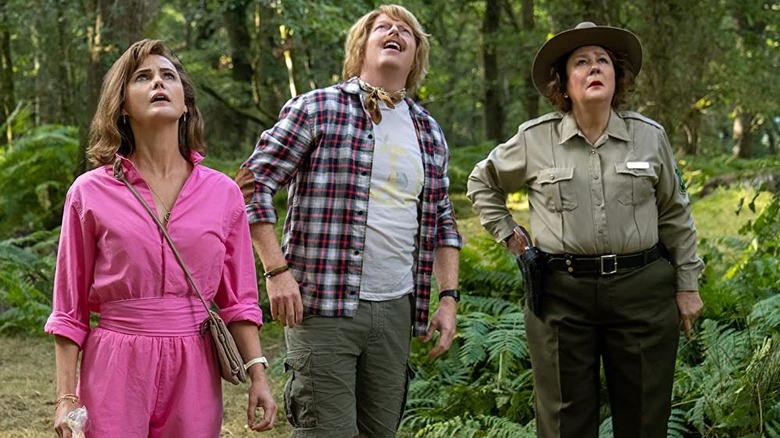 "Cocaine Bear" is now officially available on Premium Video On Demand (PVOD) through retailers like Amazon Prime Video and Vudu, in accordance with Universal's agreement to give its films a minimum 17-day theatrical exclusive window. Per usual, the movie will cost $19.99 to rent and $24.99 to buy through online retailers, with prices dropping in the weeks to come after Elizabeth Banks' animal exploitation throwback begins streaming. Those who purchase a digital copy will likewise only have access so long as they maintain their account with the retailer they bought it from.
As mentioned earlier, though, "Cocaine Bear" continues to fare well enough at the box office, so there's still time to catch it on the big screen if you would like to. With "Shazam! Fury of the Gods," "John Wick: Chapter 4," and "Dungeons & Dragons: Honor Among Thieves" all charging into theaters over the latter half of March, it's probably best to do so before Pablo Escobear (yes, that is the real-life bear's actual nickname) gets muscled out of the way by the competition.
What About Blu-Ray And Streaming?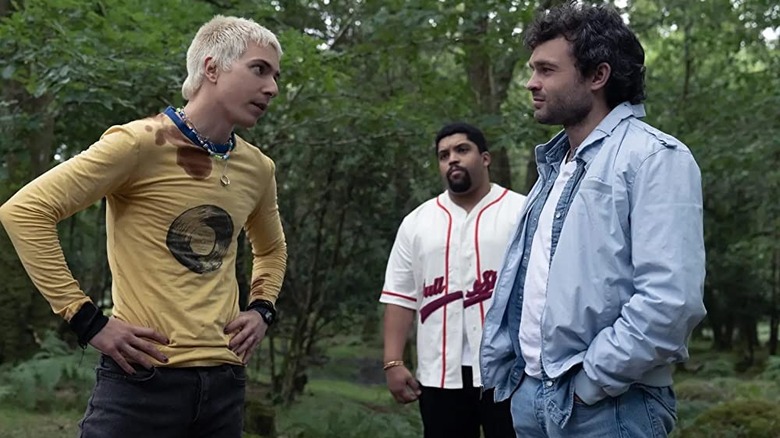 Universal has yet to announce whether "Cocaine Bear" will be hitting Blu-ray and other digital media, but it's fairly safe to assume it will. The studio customarily waits three or so months before making its titles available on Blu-ray, DVD, and 4K Ultra these days, so best to not count on adding this one to your hard copy collection until late May or early June.
As for streaming, odds are "Cocaine Bear" will debut on Peacock just as soon as Universal's agreed-upon release window with theaters (45 days) is up in early April. It will be the latest horror title to do so in 2023, joining the likes of "M3GAN," "Knock at the Cabin" (which isn't on Peacock yet at the time of writing), and "Sick" (which bowed exclusively on the streamer). Just goes to show: If you're a fan of all things scary and strange, Universal's streaming service is a must-have.
Here's the official synopsis for "Cocaine Bear":
Inspired by the 1985 true story of a drug runner's plane crash, missing cocaine, and the black bear that ate it, this wild dark comedy finds an oddball group of cops, criminals, tourists, and teens converging in a Georgia forest where a 500- pound apex predator has ingested a staggering amount of cocaine and gone on a coke-fueled rampage for more blow … and blood.
Read this next: 14 Horror Movie Flops That Became Cult Classics
The post Here's How To Watch Cocaine Bear At Home appeared first on /Film.