Source: SlashFilm
Published and curated from SlashFilm Read More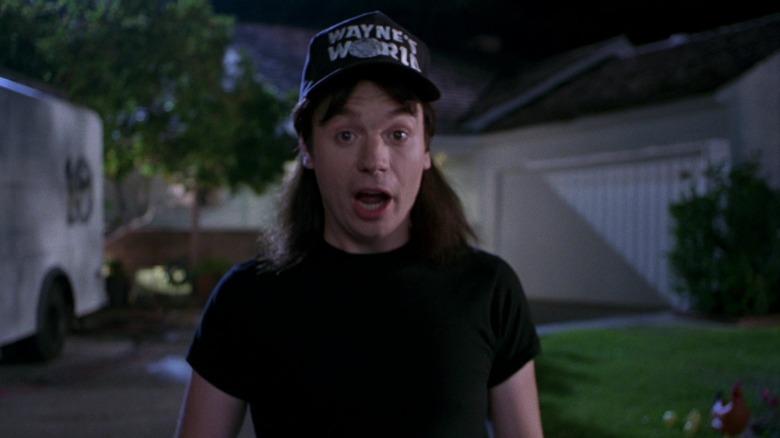 Before Canadian actor Mike Myers was yelling "Yeah, baby" through fake teeth or battling (and playing) Dr. Evil in "Austin Powers: International Man of Mystery" and its sequels, he was a cast member on "Saturday Night Live" from 1989-1995. Myers created unforgettable characters like the strongly-accented Linda Richman from "Coffee Talk," the severe Dieter, host of the German dance show "Sprockets," the basement-dwelling Wayne Campbell, who later headed the movie "Wayne's World," and the angry Scottish man Stuart Rankin, owner of the fictional store "All Things Scottish." 
In addition to his memorable creations, Myers has recently appeared in David O. Russell's "Amsterdam" and played almost every character in the Netflix original series "The Pentaverate." "SNL" was where we got to know him, though, and it turns out that getting on the show was important to Myers because of original "SNL" cast member Gilda Radner.
Radner was part of the freshman cast of the long-running comedy sketch show, beginning in 1975. She created characters in the five years she was on like Rosanne Rosannadanna, and of course, Baba Wawa, a parody of the late Barbara Walters, who actually appeared on "SNL" to celebrate her retirement. 
Myers sat down with later "SNL" alum Fred Armisen back in 2015 for THR at the famous Studio 8H in Rockefeller Center, where the show is shot. While chatting, Myers spoke about how Radner was responsible for his decision to audition for "Saturday Night Live."
'Your Girlfriend's On A Show'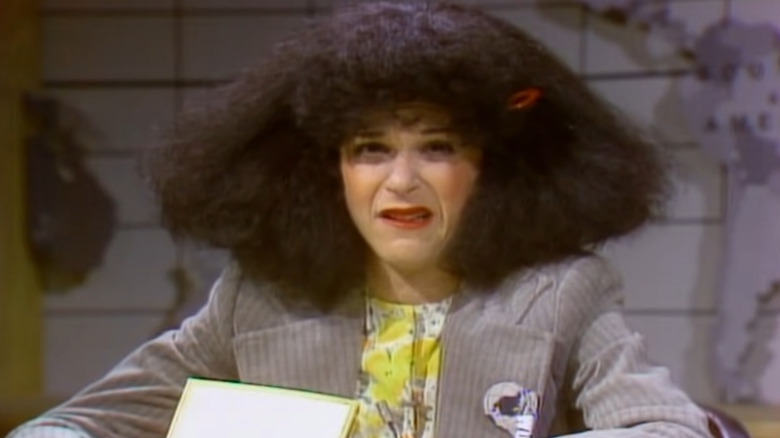 Myers asked Armisen when he started watching "Saturday Night Live." He said it was in high school during the Eddie Murphy years (1980-1984), though he remembered his mom watching earlier. He asked Myers the same question, and the answer was pretty great. 
"Gilda Radner played my mom in a TV commercial on a four-day shoot for the Hydro Electric Company British Columbia. I fell in love with her and cried on the last day. My brothers said, 'Hey, sucky baby, your girlfriend's on a show!' I turned to everybody and said, 'I'm going to be on that show too!' I was 11. I didn't know it would happen."
He's also spoken about this on shows like "Late Night With Conan O'Brien" where he told the host that his brothers still call him "sucky baby," and revealed that it was his brother Peter who told him about Radner on "SNL." Radner died of ovarian cancer in 1989, while Myers was on the show as a cast member. Steve Martin famously hosted the night the news broke, playing a clip from a sketch he and Radner had recorded in 1978 during his monologue.
Read this next: The 15 Best '90s Comedies Ranked
The post How Gilda Radner Inspired Mike Myers' Work On Saturday Night Live appeared first on /Film.