Source: SlashFilm
Published and curated from SlashFilm Read More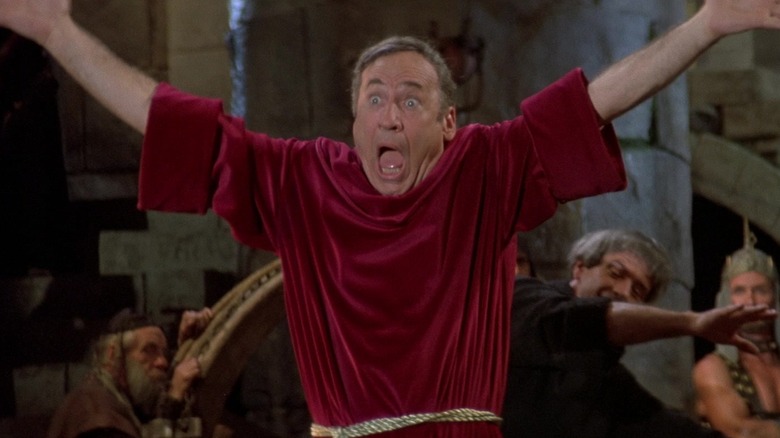 If you've never watched the 1981 Mel Brooks film "The History of the World, Part I," now is the time to do it. All these years later, a sequel series, "The History of the World, Part II," is hitting Hulu in March. Even if you haven't seen it, you've definitely heard people quote it, from the Torquemada musical number in The Spanish Inquisition segment to lines like, "It's good to be the king," and the "No, no, yes" song from Madeline Kahn. I feel pretty confident when I say that it's one of the funniest movies of all time, and I'm hardly alone in that sentiment. 
"History of the World, Part I" is irreverent and absolutely stupid in the most wonderful way, and even after dozens of viewings, I still giggle to myself about parts of it whenever they cross my mind. Not only did Brooks write, direct, and star as Moses, Comicus the stand-up philosopher, Tomás de Torquemada, King Louis XVI, and Jacque le garçon de pisse, but the film was full of the comedy heavy hitters of the day. The cast included Sid Caesar, Gregory Hines, Shecky Greene, Charlie Callas, Ron Carey, Dom DeLuise, Madeline Kahn, Harvey Korman, Cloris Leachman, Bea Arthur, Henny Youngman, and even an uncredited Carl Reiner as the voice of God, with Orson Welles doing the narration.
Of course, a film this funny takes a lot of work, though, an according to the 2008 book "It's Good to Be the King: The Seriously Funny Life of Mel Brooks" by James Robert Parish, Brooks himself felt responsible for keeping the cast in a good mood throughout the production,
Stand-Up Philosophy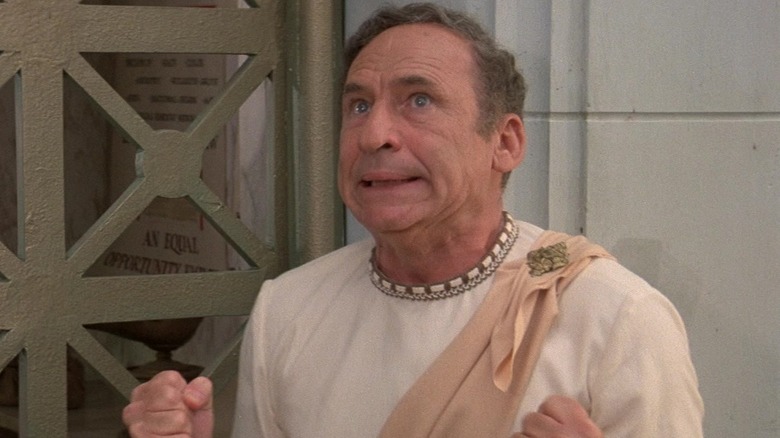 When you're doing comedy, having your actors in the right state of mind is essential. "History of the World, Part I" shot for 16 weeks beginning in May 1980. Though Brooks says in the book that he had fun, he also tells us that it wasn't easy. He says: 
"I won't say it's not a lot of grueling hard work – getting up at 4:30 A.M., then working a 12-hour day, then staying until 9 P.M. rehearsing with the actors or plotting the next day's moves. "It's very physically demanding … Your temperament is very critical. The director that sulks destroys the mood of the entire set. So no matter what horror I run into, I try never to be petulant. I'm up. I'm positive. 

"When things are going badly, when you're stuck in the rain on a location and the mud is getting up to your knees and you haven't shot for four hours and it's getting colder and you know that you may have to start lighting and shoot into the night and everyday is miserable, that's when I do my '2000-year-old man' routine or I do some improvisation with the cast and get them all in a good mood."
First of all, the idea of working with Mel Brooks (who is currently 96 years old and writing and executive producing a series) sounds like a dream, even through four hours in cold mud. However, having been on many movie sets, the hours are very, very long, and it can be exhausting. Knowing that Brooks was doing comedy for them — particularly The 2000-Year-Old-Man, which is hysterical — makes you think there was probably no better place to work in, well, history.  
'It's Good To Be The King'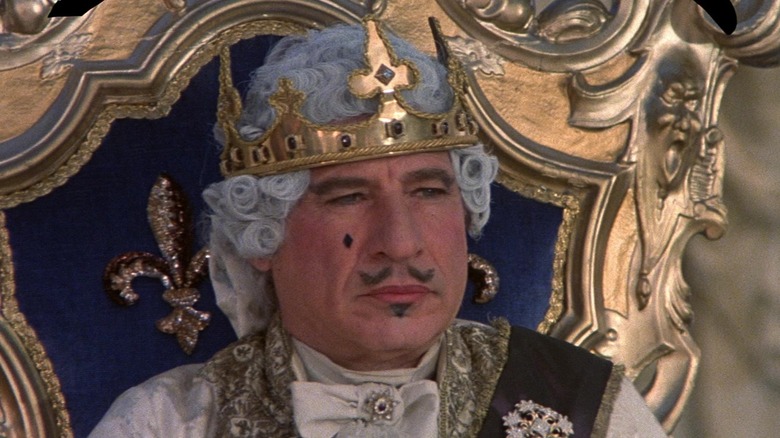 There is just a joy about Mel Brooks films that make you feel like everyone was having an absolute blast. Whether that was Brooks' attitude on set, the brilliant material, or a combination of the two, it comes across as pure fun. Going by the trailer for the sequel series, that isn't going to change. 
"History of the World, Part II" consists of eight episodes and stars Mel Brooks, Wanda Sykes, Nick Kroll, Ike Barinholtz, Pamela Adlon, Tim Baltz, Zazie Beetz, Jillian Bell, Quinta Brunson, Dove Cameron, D'Arcy Carden, Ronny Chieng, Rob Corddry, Danny DeVito, David Duchovny, Hannah Einbinder, Jay Ellis, Josh Gad, Kimiko Glenn, Brandon Kyle Goodman, Jake Johnson, Richard Kind, Johnny Knoxville, Lauren Lapkus, Jenifer Lewis, Poppy Liu, Joe Lo Truglio, Jason Mantzoukas, Ken Marino, Jack McBrayer, Zahn McClarnon, Charles Melton, Kumail Nanjiani, Brock O'Hurn, Andrew Rannells, Emily Ratajkowski, Sam Richardson, Nick Robinson, Seth Rogen, Sarah Silverman, Timothy Simons, J.B. Smoove, David Wain, Taika Waititi, Reggie Watts, and Tyler James Williams. Whew! That's a lot of top-tier talent.
"History of the World, Part II" will premiere on Hulu on March 6, 2023, with two new episodes dropping daily for four days, concluding on March 9.
Read this next: The 95 Best Comedy Movies Ever
The post How Mel Brooks Maintained A Positive Mood On The History Of The World, Part 1 Set appeared first on /Film.