Source: UPROXX
Published and curated from UPROXX Read More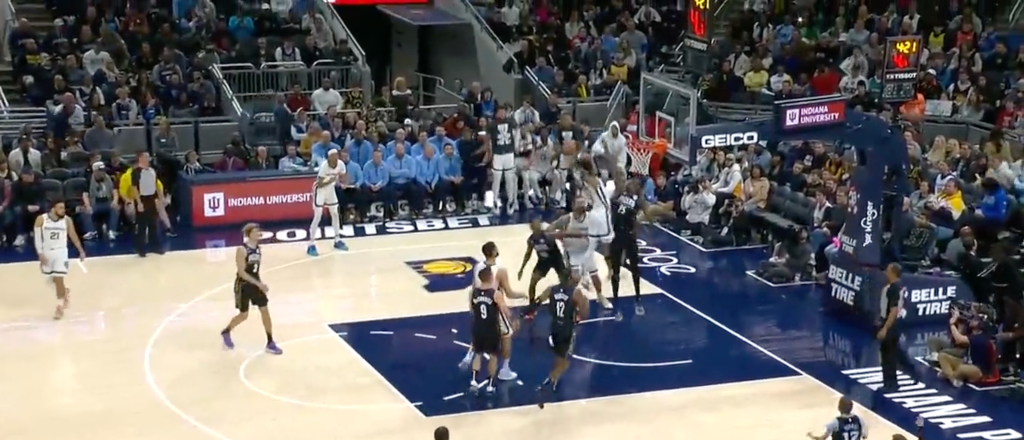 Hey, wanna see Ja Morant pull off maybe the nastiest dunk of the 2022-23 NBA season? Of course you do! Here it is, from Saturday's game between the Memphis Grizzlies and the Indiana Pacers.
OH MY GOODNESS JA MORANT

DUNK OF THE YEAR CANDIDATE pic.twitter.com/OQsyR28lKj

— NBA (@NBA) January 15, 2023
Wanna see it again from a few different angles? Once again, of course you do! The Grizzlies tweeted out the dunk from a few more angles, and it really can't be put into words just how nasty this is by the All-NBA guard.
Wanna see another highlight of a different play involving Morant and his nuclear athleticism, as he chased down standout rookie wing Bennedict Mathurin for a monster chasedown block where he looked like he nearly hit his head against the rum? Sure, why not?
JA FLEW FOR THIS CHASEDOWN BLOCK pic.twitter.com/4phnDIEHZ2

— Bleacher Report (@BleacherReport) January 15, 2023
The Grizzlies entered Saturday night's game against the Pacers as the hottest team in basketball. Memphis had won eight in a row prior to the game, with Morant continuing to look like one of the best players in the league — over the course of the team's winning streak, Morant averaged 29.8 points and eight assists in 32.3 minutes per game while connecting on 55.1 percent of his attempts from the field. In the most recent round of All-Star fan voting, Morant was third among guards in the Western Conference, behind only Steph Curry and Luka Doncic.