Source: SlashFilm
Published and curated from SlashFilm Read More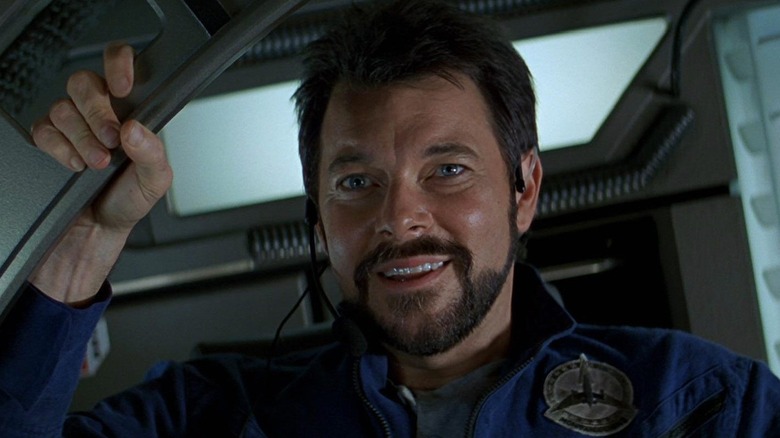 Of all the actors to have appeared on "Star Trek," Jonathan Frakes might be the most prolific director. Throughout the franchise's history, at least since the days of "Star Trek: The Next Generation," actors have often stepped into the director's chair, helming multiple episodes. Frakes, however, managed to find a whole second career in directing, and has, to date, directed 25 episodes of Trek across its various iterations. Frakes also directed 10 episodes of "The Librarians," 13 episodes of "Leverage," and dozens of episodes from other shows. Frakes also broke into making feature films with "Star Trek: First Contact," and "Star Trek: Insurrection," as well as the brightly colored kid adventure films "Clockstoppers" and "Thunderbirds." 
Having worked on both film and television, Frakes may be uniquely qualified to comment on which medium is most appropriate for "Star Trek." It might be worth mentioning that "Star Trek" has always functioned better on the small screen than the large. While "Star Trek: The Motion Picture" is suffused with a cinematic grandeur that couldn't play on a TV, and films like "Star Trek II: The Wrath of Khan" and "Star Trek  VI: The Undiscovered Country" are hearty and worthy entertainments, the franchise at large has always gathered more power as a collection of televised, miniature morality plays. Large-scale action spectacle has never been it's strong suit. 
In the latest issue of SFX Magazine, Frakes talked about "Star Trek," and the future of the "Star Trek" enterprise. Even with a few movies under his belt, even Frakes seems to sense that the future pf "Star Trek" is at home, not in theaters. 
All Those Wonderful Rumors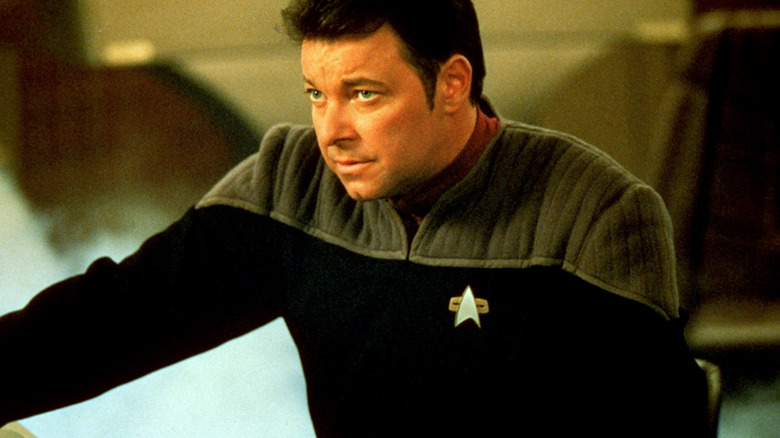 Over the last few years, there has been a great deal of struggle in getting another "Star Trek" feature film into theaters. A fourth film in the Kelvin continuity has been stalled in production for years, with /Film pondering its future as far back as 2021, and finally finding it dead in 2022. Originally, a "Star Trek 4" was meant to unite Chris Pine's Captain Kirk with Chris Hemsworth, the actor who played his father in the 2009 film. Nicolas Cage said he might want to be in a "Star Trek" film, but that is no promise of anything. There was also a lot of ballyhoo surrounding the 2017 announcement that Quentin Tarantino might be making a "Star Trek" film, a bizarre thought to be sure. That film was never made. 
Frakes saw these floundering projects and came to the easy conclusion that cinemas were perhaps not going to accept Trek back onto their screens anytime soon. Frakes said: 
"Movies are tough! Even JJ [Abrams] can't get this fourth movie off the ground. All those wonderful rumors? Noah Hawley was attached to a 'Star Trek' movie, and Quentin was toying with people's emotions about doing a movie. If those two names can't get a f****** movie made, I don't know. TV is the future, it seems to me."
Frakes has appeared in several episodes of "Star Trek: Picard," a show that dispenses with Trek's traditional episodic structure and deals with broad season-long story arcs instead. Something like "Picard" might be considered a movie unto itself, anyway. If TV can slake one's thirst for cinematic "Star Trek," it already seems to have it covered. 
The Future Of Star Trek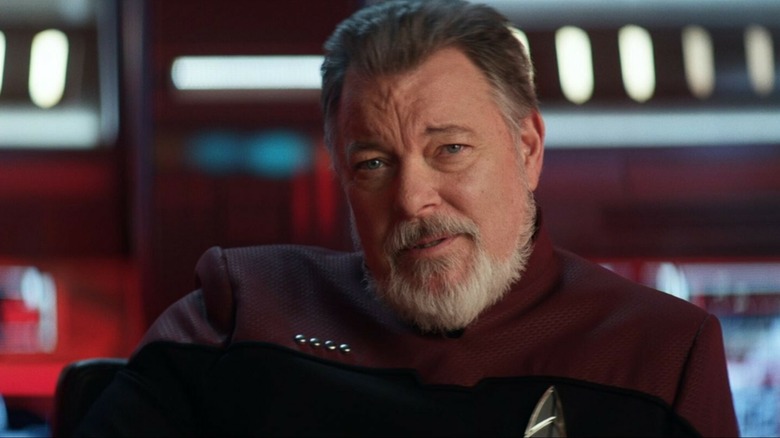 When relegated to the small screen, though, the possibilities are endless. The recent wave of "Star Trek" shows — the ones on Paramount+ — have revealed that the franchise's timeline is wide open, with some shows taking place a few years after the end of "Star Trek: Voyager," and other immediately prior to the original 1966 series. Some are 30-minute animated shows, some are okay for kids, some are hour-long episodic programs, and some are season-long, R-rated yarns. It seems the door is wide open. 
After the conclusion of "Star Trek: Picard" (its next season is its last), Frakes thinks that there are still plenty of places to go, even with the same characters. He said: 
"I hope the road leads to another series. The setup is there clearly, as you'll see, by the end of the season. It all seems to me that the characters in this final season of 'Picard,' should it work out, are primed for another journey. I'm certainly optimistic. I think it may be the end of the 'Picard' story, but I'm not sure it's the end of the 'Next Generation' story. That's the vibe. I'm an eternal optimist. I'm sure it's what [showrunner] Terry [Matalas] would like!"
Even Patrick Stewart, now in his 80s, feels that Jean-Luc Picard has a future, even if "Star Trek: Picard" is at an end. Thanks to the magic of the animated shows "Star Trek: Lower Decks" and "Star Trek: Prodigy," guest stars from all eras can now appear. Indeed, "Star Trek: Prodigy" featured posthumous guest spots from René Auberjonois and Leonard Nimoy, using archive audio to provide voices for their animated forms. Worry not, it was done respectfully. 
Perhaps the animated adventures of Thomas Riker is in the cards.
Read this next: The Strongest Star Trek Villains Ranked
The post Jonathan Frakes Doesn't Have Much Hope For Another Star Trek Movie: 'TV is the Future' appeared first on /Film.