Source: SlashFilm
Published and curated from SlashFilm Read More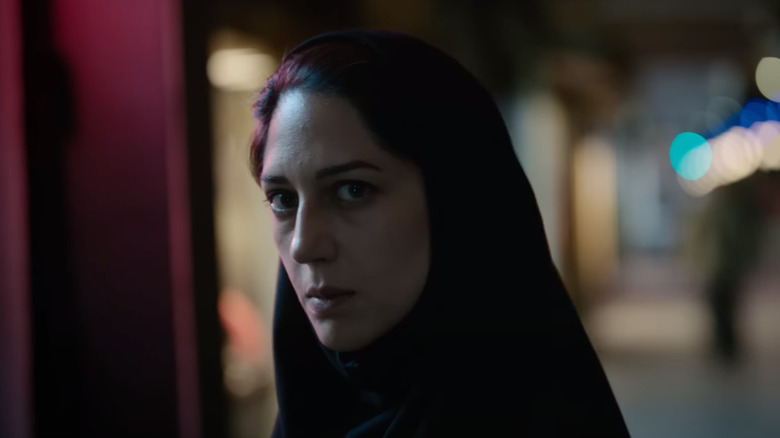 Making a movie almost always means coming up against unforeseen challenges and figuring out how to work around them, but it's pretty rare that someone has to smuggle a prosthetic penis across international borders for the sake of cinema. The Iranian serial killer thriller "Holy Spider" faced a few difficulties in telling a brutally honest story about the dangers faced by women in the nation that feels even more horrifyingly relevant in the wake of the surge of protests in response to the death of 22-year-old Mahsa Amini while in the custody of the nation's morality police.
Director and co-writer Ali Abbasi knew that he wouldn't be able to film the movie in Iran, given the nation's strict decency laws, and they ended up settling on filming in Jordan, but there were still some concerns that wouldn't occur to filmmakers in Hollywood. In an interview with The Hollywood Reporter, Abbasi explained the harrowing journey of trying to smuggle a prosthetic penis from Europe to Jordan in order to film a sex scene, and it's surprisingly intense for being a story about sneaking a rubber wiener over thousands of miles. 
The Perils Of Transporting A Prosthetic Penis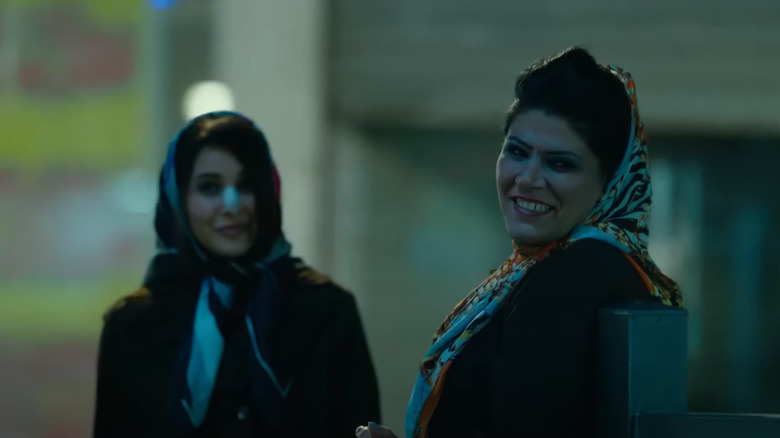 "Holy Spider" is based on the true story of Saeed Hanaei, a serial killer who murdered women in Iran that he deemed immoral, targeting sex workers. In order to portray the lives of the sex workers with some accuracy, Abbasi included a scene in the film where a trucker is recieving oral sex, but that proved to be a real challenge to coordinate in sexually conservative Jordan. Abbasi's Jordanian producer had to figure out a way to shoot the scene without getting arrested, which included devising a way to get a prosthetic penis for the scene, because it couldn't be sourced locally. The director told THR:
"Our German producer had to fly with the prosthetic penis to Jordan. And him being German, he goes to the customs and says, 'Hey, we want to make a film. I have a prosthetic penis.' And they're like, 'You come with us.' So they confiscated the prosthetic penis, and we had a crisis meeting about this with me and with the actor, Alice [Rahimi], she's French-Afghani, a fantastic actor. She was like, 'You know, if everything goes bad, I'll do it.' I was like, 'No, you're not doing anything real. We're not going to go there. I have enough troubles.'"
Rahimi sounds like a real one for being willing to take one for the team and be an international schlong smuggler, but they ended up having a slightly better plan that didn't endanger a member of the cast. If only the German producer hadn't been so forthcoming in the first place…
Hiding A Phony Penis … In Your Pants!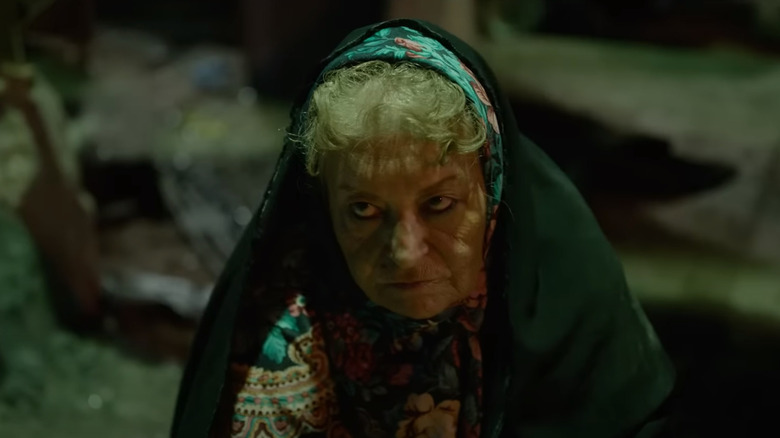 Eventually, one of Rahimi's friends was able to sneak the pretend penis into the country, hiding it in perhaps the most obvious place:
"So finally, we got a person flying from France, who was her friend, with the dildo and hiding it in their pants and going through customs. So they come and the producer comes in, very proud. I'm like, 'Okay, this is great. Let's go and shoot it.' And they're like, 'Yeah, but there's another problem. We don't have anyone who wants to do it, who wants to be the trucker.' So guess who did it."
Sometimes being the director means you have to create an elaborate international scheme to smuggle props into a country, and sometimes it means you have to pretend to get a blowjob on-camera because everyone else is too nervous. It worked out in the end, as "Holy Spider" is a dark and brutal film with a thrilling heroine at its center, and it's made the Oscar nomination shortlist. Director Pan Nalin ("The Last Film Show") was also at the interview and told everyone he wanted to make a movie about the penis-smuggling adventure, and honestly? I'd watch that. 
"Holy Spider" is currently playing in limited theaters.
Read this next: The Best Movies Of 2022
The post One of Holy Spider's Most Controversial Scenes Required Smuggling a Prosthetic Penis appeared first on /Film.