Source: SlashFilm
Published and curated from SlashFilm Read More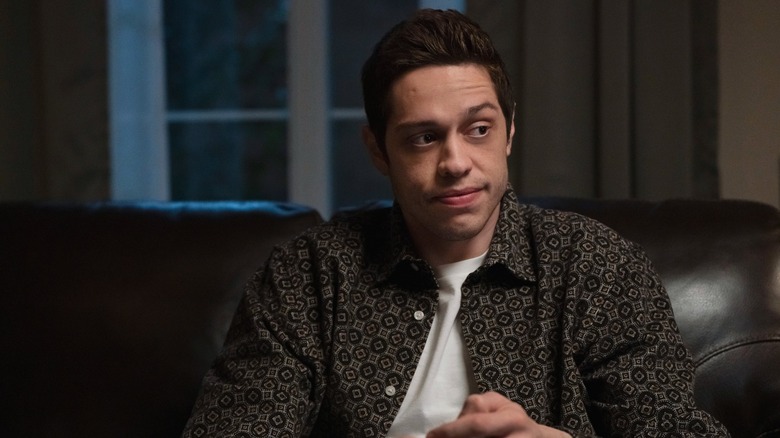 If you were missing Pete Davidson after his departure from "Saturday Night Live" last year, and all the stories in the news about his dating life aren't enough for you, you're in luck: coming soon is his new TV series, "Bupkis." Continuing the great decades'-long tradition of stand-up comedians getting a TV series where they basically just play themselves, "Bupkis" will be all about Pete Davidson, a man who is like the real Davidson in every way, except that most of his friends and family here are played by actors, not the real people.
The show is described as "a half-hour live-action comedy," centered around a "heightened, fictionalized version of Pete Davidson's real life." According to the recent press release, "The series will combine grounded storytelling with absurd elements from the unfiltered and completely original worldview for which Pete is well known."
If this piques your interest, here's everything else we know about the upcoming series.
When And How Can You Watch It?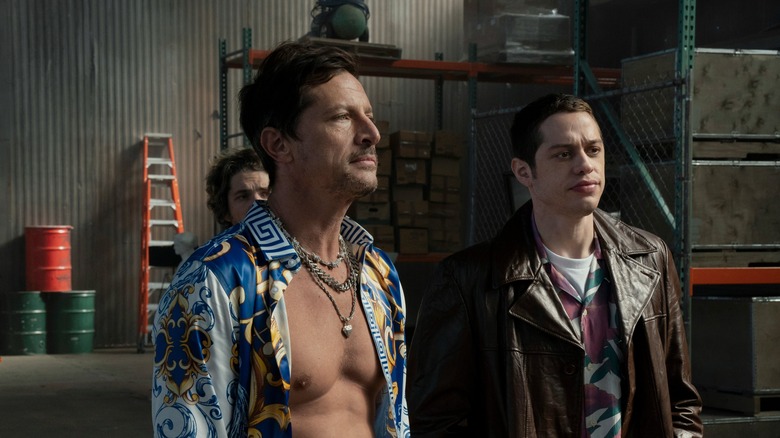 Although things could change, the show's currently expected to release on the Peacock streaming service on May 4, 2023. The debut season will be made up of eight half-hour episodes, all dropping on the same date. It's a departure in format from Peacock's recent hit show "Poker Face," which was released on a weekly basis, indicating that this show might be a lot less episodic in structure. Its release on the streaming service also gives the show more freedom than it would if it'd been released weekly on NBC. When it comes to the episode runtimes and the use of profanity, "Bupkis" will be able to get away with a lot more than a typical network sitcom.
Unfortunately, there's been no trailer for the show released yet, but with the show coming out so soon, we can expect one any day now. We have no idea how good "Bupkis" will end up being or the exact tone it'll go for, but if Davidson's past work is any indication, we at least know it won't be boring. If you're a fan of Davidson's stand-up material or any of his film performances, the trailer's definitely worth keeping your eye out for.
What We Think Bupkis Will Be About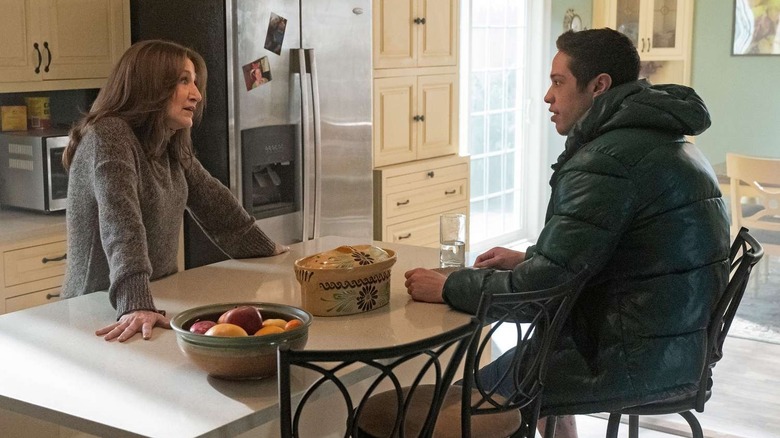 By the sound of it, "Bupkis" will take a cue from shows like "Curb Your Enthusiasm," where Larry David plays a fictionalized, not-particularly flattering version of himself. Will Pete's show be as cynical as "Curb," however? Will it be as focused on capturing cringe comedy in all its painful glory? It's still too early to say anything for sure, but if Pete's performance in his semi-autobiographical 2020 film "King of Staten Island" is any indication, "Bupkis" will probably have a little more sentimentality than other shows of this sort. 
Like with "King of Staten Island," the version of Pete we'll follow in "Bupkis" also appears to have lost his father at a young age, and it's hard to imagine the show not touching on this backstory at some point. Whereas someone like Larry David has always rooted his comedy in petty, small-stakes situations, Pete Davidson's comedy — despite how goofy or immature it seemingly gets — has never been afraid to go into uncomfortably personal territory. Whether it's about his mental health issues or the family tragedy he suffered at a young age, the line between funny and sad has always been blurred in Davidson's material.
Who's Starring In It?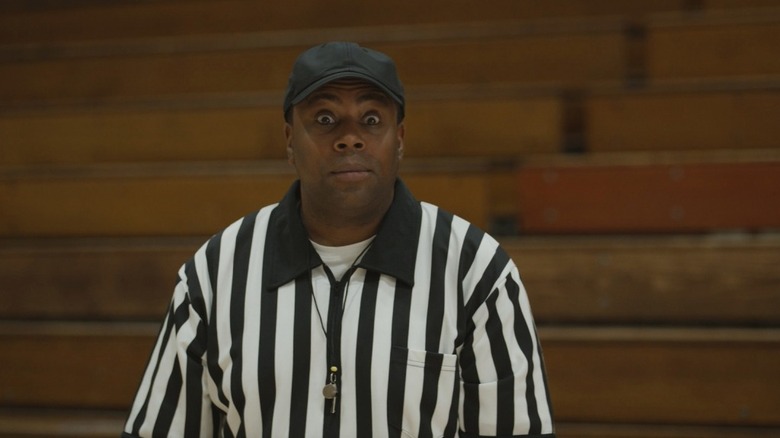 Perhaps the most notable casting choice is Edie Falco as Pete's mom. Fans of "Saturday Night Live" have seen and heard a lot about Pete's real mom all throughout his Weekend Update segments, enough to know that Edie Falco is some pretty inspired casting. She's best known as the long-suffering mob wife Carmela on "The Sopranos," as well as the titular character of the long-running medical show "Nurse Jackie." We know she can handle serious and comedic material, and it'll be fun to see her and Davidson bounce off each other.
The show also features "Goodfellas" star Joe Pesci as Davidson's grandfather, and Charlie Day (from "Always Sunny in Philadelphia") as Davidson's therapist. Ray Romano and Kenan Thompson — two comedians who've also had their own similar-style TV shows — will also be making guest appearances. If the pre-release images of Thompson and Romano are any indication, it looks like they'll be playing completely fictional characters, not just alternate versions of their celebrity selves. Brad Garrett (also of "Everyone Loves Raymond" fame) and Chase Sui Wonders (who acted alongside Davidson in "Bodies Bodies Bodies") will be making appearances too.
The show's executive producers include "SNL" showrunner Lorne Michaels, "Portlandia" producer Andrew Singer, "Baby Mama" producer Erin David, and Pete Davidson himself. 
Read this next: The Funniest Movie Scenes Of 2022
The post Pete Davidson's Bupkis: Everything We Know About the Peacock Comedy Series appeared first on /Film.