Source: LADYGUNN
Published and curated from LADYGUNN Read More

You should really get to know Sarah Bolger. The Irish actress was born to a butcher and a  housewife in the green plains of Dublin and started acting as a child.  Since then Bolger's acting chops have spanned all across Hollywood and the world. She is known for her captivating work on the big screen and network television, like In America, Stormbreaker, and The Spiderwick Chronicles, and for guest starring as Princess Aurora in Once Upon a Time, as well as her award-winning role as Lady Mary Tudor in the TV series The Tudors. Most recently she starred in the long running Mayans M.C. playing cunning Emily Thomas, a woman caught up in the vicious and volatile world of a North American drug cartel.
With Mayans, the Kurt Sutter-produced follow-up to Sons of Anarchy, coming to an end Bolger reflects on about life growing up in showbiz and what is next for the talented actress.
You've filmed all over the world. Do you have a favorite country/city?
The first real experience I had of living abroad was in Montreal, Canada, so I will forever keep that city close to my heart as it was my first experience as a young adult of living alone, working without a chaperone (which was My Mother, Monica). It scared me in the best way, and it was one of the most memorable experiences of my life, but I've also worked in some of the most beautiful places in the world and there are cities like Sydney that I'd absolutely love to return to and maybe even live there some day.
You've spent the last five years as Emily Galindo on Mayans, and it's now coming to an end. How has that journey been?
Yes! It's been one of the most amazing journeys of my life to play Emily Galindo. I genuinely feel after playing that character for so many years has changed me as a performer. I've been able to give life to a human who is growing, as I have been growing as a person, it's been the most extraordinary thing to have a show that's run for five years. It makes me feel very fortunate and so darn lucky, it's been exciting to hear what Elgin and our wonderful team of writers have been cooking up for the final season, and it gives me the most beautiful chills.
What's your process for building a character?
I tend to pick a book that I feel has similarities to the character I am about to play and I use that book as a Bible of sorts. I tend to highlight some key phrases, or symbols, or make notes, to remind me of who I believe this character is and that helps me build the a personality or character traits that I can call on. I've recently been working on a project in Budapest, Hungary, and I found this old book from the 90s that I used as my rough character guide, and literally brought it everywhere I went in Budapest. Like a weird profiler just creating this mindset.
You've already had such a long career starting at a young age. How did you start acting?
I've been acting for 26 years. I started when I was very young, and the first experience I ever had was acting in an Irish/British independent feature called A Love Divided. Which I have the fondest memories of. Most of the time I have the worst memory but oddly when it comes to projects I've filmed throughout my life, I have such lovely experiences to remember and I've been lucky to work with some amazing people so great memories were made. I'm grateful to my parents for their support and encouragement to follow this passion and for always helping me push forwards. Even when it meant upsetting my school schedule and creating, I'm sure many upheavals in their own lives. I know it took a lot when I was young to travel around the world with me and my sister; who also acts.

How has it been growing up in the film industry?
One thing that has been interesting for me is going from being cast as a little girl to a woman, and what that has really meant to me. I can have a relatively young-looking face, and can still get cast in the early 20s, at 27 I was playing 19-year-olds. So it was a very interesting learning curve to start developing roles that felt more mature and more grounded and playing strong female roles. Emily Galindo is really the first character that I've brought to the screen that has gone through so much that it's almost aged her on camera, we meet her when she's very young and naive and in love… Emily has had to go through so much trauma, pain, and frustrations within her life and her choices, that it made her have to "woman up" much quicker than most people her age. I do remember though one of the first times I ever played a Mother on screen, one of the young actors I was working with, turned to me, and said, "Sarah, Do you have kids?" I replied, "no, I don't". To which he said, "Oh, you talk to me like you have kids, which is good". This honestly made my day, as I was terrified that I had no idea what I was doing!!
What's next for you?
All I can say right now is…. I am very excited about a new project to be released. We just wrapped so I haven't seen anything yet. We don't have a release date as of yet either. But I had the most amazing time filming it, it was an experience I will literally never forget!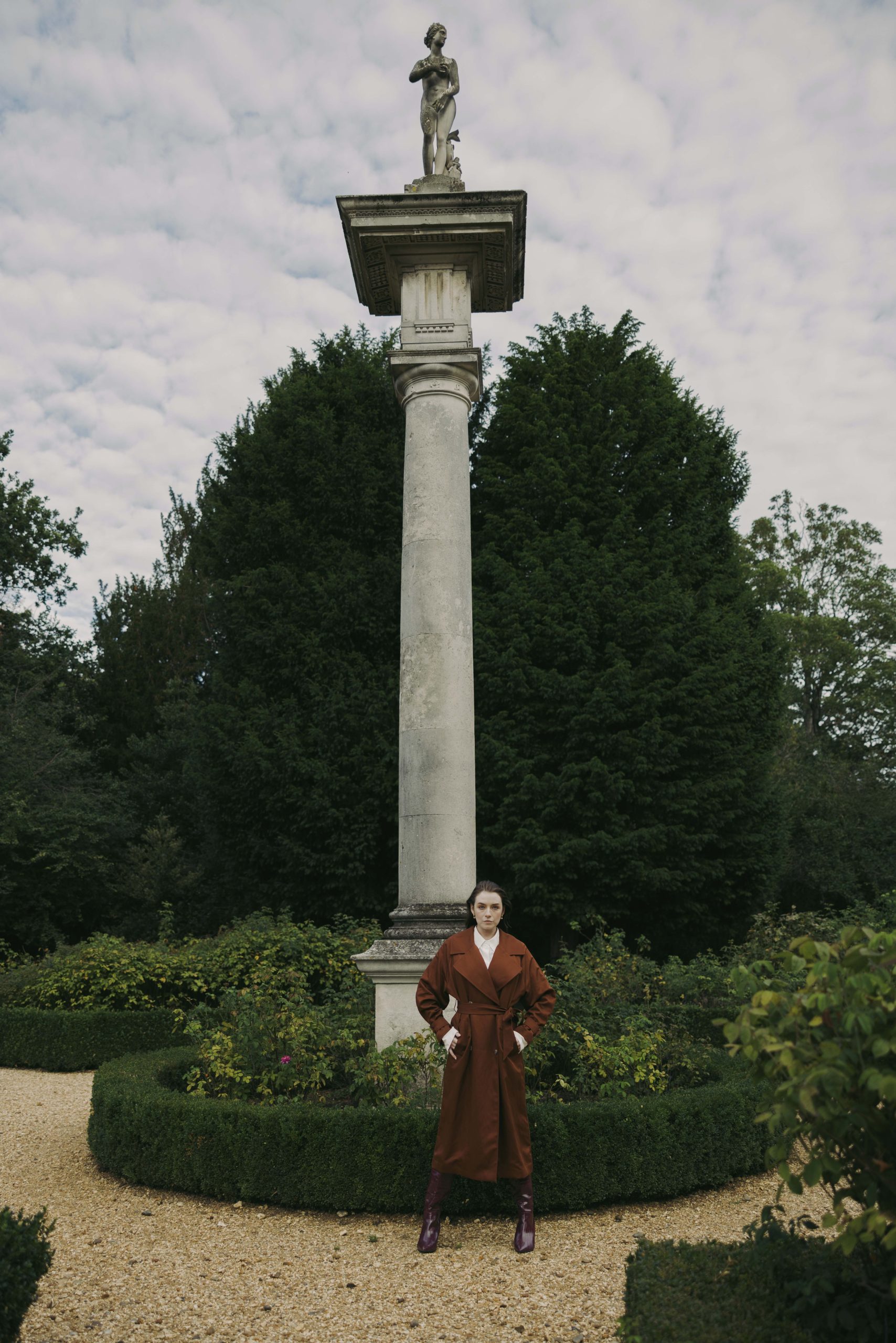 Photographer – Nolwen Cifuentes @nolwencif
Wardrobe – Nuntaporn Munkit (aka Grace) @grace_this_is_this
Makeup – Emily Wood @emilywoodmakeup
Hair – Ryan Humpage @ryanhumpagehair
The post SARAH BOLGER ON GROWING UP ON SCREEN appeared first on LADYGUNN.