Source: Hollywood in Toto
Published and curated from Hollywood in Toto Read More
Quick quiz: Who holds more sway over American lives, President Joe Biden or Rep. George Santos?
The latter, the newly elected Republican from New York, is enmeshed in a scandal forged from his creative back story. Very long story short – Santos made up entire swathes of his biography. New, embarrassing details emerge every few days.
The former is the most powerful leader in the free world, a figure enmeshed in a scandal tied to mishandling classified documents.
Again and again and again.
Now, guess which one "Saturday Night Live" hammered in its first new episode in nearly a month? If you noticed the NBC show ignores Democrats and clobber conservatives the answer is clear.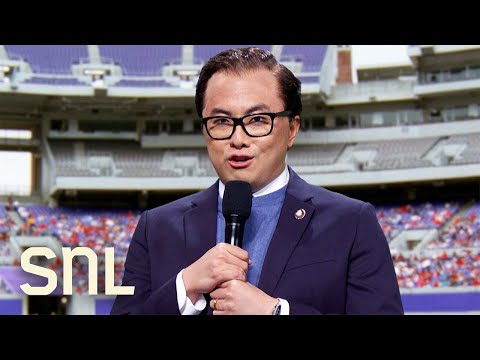 "SNL" used its "cold open" to mock Rep. Santos. The show revisited Santos anew in the Weekend Update segment. It proved so "newsworthy" the New York Times penned an article about it.
And it wasn't alone. Most major outlets reported on it.
Meanwhile, the show briefly mentioned Biden's document scandal during the Weekend Update segment but sans mockery or focus. Biden did appear on the show, though.
Literally.
NBC flashed a pre-recorded snippet of the Commander in Chief discussing famous Delaware denizens.
Laughing yet?
"SNL's" extreme bias isn't new, but it's still surreal to see how far "SNL" has fallen. And, more importantly, how it avoids Biden no matter what the latest headlines scream.
Imagine a political satirist knew Biden hid classified documents next to a poorly guarded Corvette and showed up to the writer's room with an empty note pad.
RELATED: THEWRAP.COM, TRUMP AGREE – CANCEL 'SNL'
You can't blame "SNL" for mocking Santos. The Republican brought it on himself, and his laughable lies are catnip for a "SNL"-style showcase.
How can the series explain away ignoring Biden's scandal? It can't. Nor will it have to say anything on the subject. Show founder Lorne Michaels dodges questions on the show's bias, and no entertainment reporter would question the show's choice of targets.
They're all on the same team, and they adore the show's partisan yuks.
"SNL" pounced on President Donald Trump's document woes on its first episode of its current season, even though the news had broken weeks before showtime.
RELATED: SNL GOES FULL PRAVDA FOR 'PRESIDENT' LIZ WARREN
The Biden scandal is fresh and evolving, making it even more timely for "SNL" to strike. Instead, the showcase pulled a Bartleby the Scrivener.
It's clear that "SNL" still believes in Biden, or isn't willing to satirize the elderly president for fear of emboldening his ideological opponents. Should the scandal grow even worse, that may change.
For now, "SNL" remains on Team Biden until further notice.
The post 'SNL' Still Playing Defense for Biden appeared first on Hollywood in Toto.