Source: SlashFilm
Published and curated from SlashFilm Read More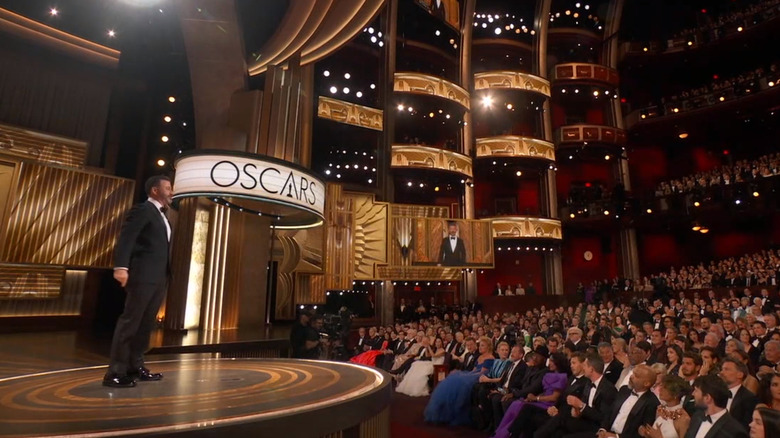 Last year's Academy Awards ceremony was an unmitigated disaster, with horribly written jokes, awkward hosts, and the whole Will Smith-Chris Rock slap debacle. This year is the first time the full audience is back post-pandemic and it's a pretty big anniversary at 95, so host Jimmy Kimmel and the rest of the Oscars team have a whole lot resting on their shoulders. They have to try and move away from the disaster that was last year while also recognizing it, and they have to try and get people happy about watching the Oscars again. I've always had sort of a love-hate relationship with the ceremony and winners but almost always enjoy the chaos of the event itself, but last year was the wrong kind of chaotic, so this year's very careful, safe take on things was honestly reassuring. This was the warm and fuzzy Academy Awards, complete with Jenny the donkey from "The Banshees of Inisherin" showing her cute little face on the "champagne" (not red) carpet beforehand and during the ceremony itself. 
There was a lot of love in the Dolby theater as the who's-who of Hollywood feted the year's best films (check out the winners here!) and the people who make them, and most of it felt deserved. It was a rather tame ceremony that didn't do anything mind-blowing, but that's probably for the best. Other than a bit of excessive appreciation for corporations, including extended segments that felt like love letters to Disney and Warner Bros., it was nice to feel some serious love for the movies once more. 
The Host With The Jokes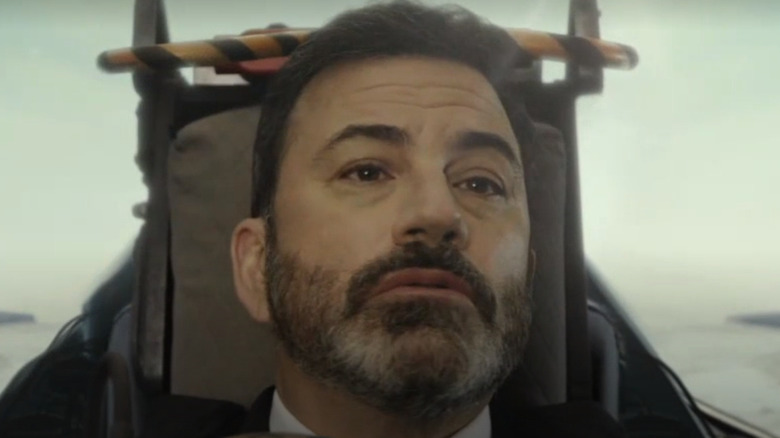 Last year's hosts were Wanda Sykes, Regina Hall, and Amy Schumer and they did their best with some really terrible jokes, but this year Jimmy Kimmel is hosting all on his own. For the most part, his jokes were fairly tame and uneventful, though asking Nobel Peace Prize winner Malala Yousafzai if she thought Harry Styles spit on Chris Pine during the disastrous Venice Film Festival press tour for "Don't Worry Darling" was pretty trashy. It might have been rehearsed but didn't seem like it (the young activist demurred that she "only talked about peace"), and that was more than a little demeaning, Mr. Man Show. No one expected Kimmel to keep it classy, but that moment was painful. Another joke early on about Seth Rogen and Steven Spielberg being the "Hunter and Joe Biden" of Hollywood similarly didn't land. 
There were a few jokes that worked, and some felt like they were on-the-fly or rehearsed well enough to feel that way. Kimmel poked fun at Smith repeatedly, but a quick jab about hoping the presentation for the same award that the slap took place on went off without a hitch or "without Hitch" was pretty great. That's the kind of snark that Kimmel succeeds at best, and thankfully the ceremony didn't rely on his hosting duties or ask him to go long too often. 
Are These Just Commercials During The Show?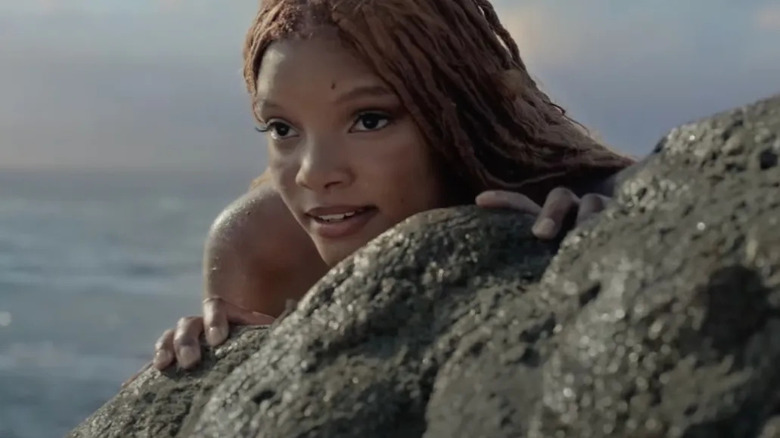 In the smartest move possibly ever, the Academy decided to completely forego the skits this year. That means they had a little bit of extra time between the award presentations, and they chose to fill them with … commercial space that wasn't actually ad time. There was an extended ode to Disney studios, followed by the premiere of the full trailer for the live-action "The Little Mermaid," and Warner Bros. followed up with their own little stinger, showing off a bunch of recent and upcoming WB releases. This is a celebration of movies, not corporations, so maybe don't do this? 
The massive media monopolies are depressing enough, so do we really need to be reminded that they own basically everything and control the future of cinema right now? Let us have this one night. Put the trailer during actual ad time, and make the ceremony shorter. Problem solved. 
The Musical Performances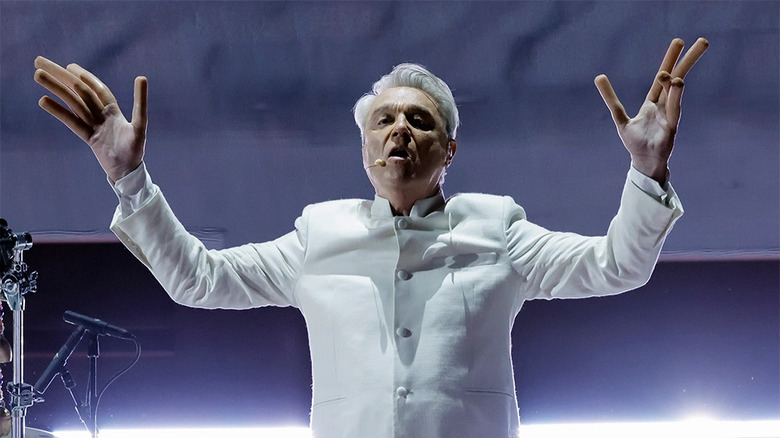 As always, the songs nominated for "Best Original Song" were performed live at the ceremony, with a whole lot of hype around the fact that "Naatu Naatu" from "RRR" was going to be performed live. The Kaala Bhairava Performers did a great job dancing the incredible moves of "Naatu Naatu," but the set design left a bit to be desired. Then again, the stage designs were pretty minimal in general, with the most complex one designed for Rihanna and her performance of "Lift Me Up" from "Black Panther: Wakanda Forever." Lady Gaga did a stripped-down version of "Hold My Hand" from "Top Gun: Maverick" in a t-shirt and jeans, too, a very restrained look from a performer known for being big and bold. 
The performances were all great, but the two big standouts were Rihanna, whose passionate rendition of the song was dedicated to the late Chadwick Boseman, and Stephanie Hsu and David Byrne, who performed "This is a Life" from "Everything Everywhere All at Once." Byrne, the former lead singer of The Talking Heads, even wore hot dog fingers! How can you not love that?
The Speeches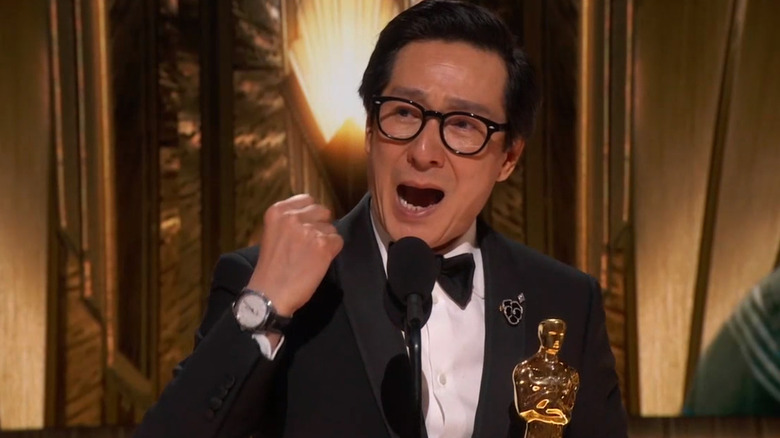 In keeping with the warm and fuzzy feelings of this year's Oscars, there were some major wins to people who haven't gotten the awards love they've long since been owed. Ke Huy Quan, Jamie Lee Curtis, and Brendan Fraser all won acting awards, long into their careers, and even if the films they won for aren't your favorites, these wins feel good. Quan and Curtis won for "Everything Everywhere All at Once," while Fraser won for his role in Darren Aronofsky's "The Whale," and all three gave tearful, impassioned speeches about how incredible it felt to finally be recognized. Michelle Yeoh, who is a worldwide superstar but hasn't been given her Hollywood due, also won for "Everything Everywhere All at Once," and she called her Oscar proof that dreams can come true and ended by saying "ladies, no one can ever tell you that you are past your prime." Yeoh is a cinema goddess, and her win feels like something being set right in the universe.
All of the acceptance speeches were heartfelt and earnest, with no weird detours into personal projects or non-sequiturs. It was really refreshing when the Oscars so often feel like a phony pageant, and it makes sense given all of the awards taken home by the amazingly earnest "Everything Everywhere All At Once."
That Was Nice!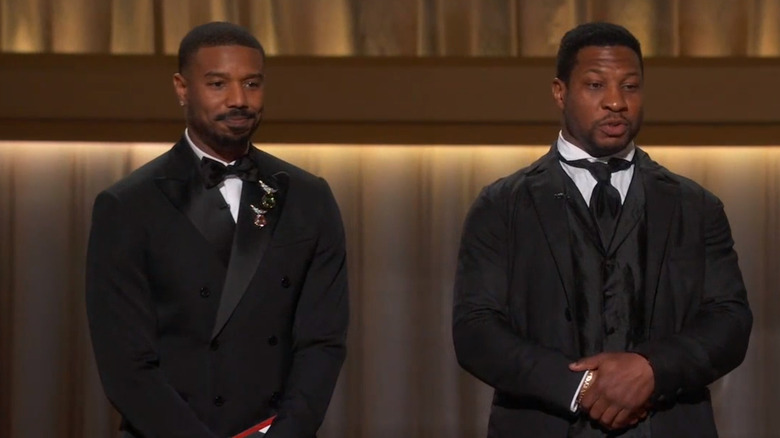 The presenters were all pretty put-together, and the joke ones (like Elizabeth Banks and someone in a bear suit as Cokey from "Cocaine Bear) worked well enough and were quick enough that it didn't ever get tiresome. Even the more serious presenters handled the thing with warmth and earnestness opposite last year's snark, and duos like Michael B. Jordan and Jonathan Majors from "Creed" and Janelle Monáe and Kate Hudson from "Glass Onion" were so great that I wanted them to host instead of Kimmel. The show moved along at a brisk pace (for the Oscars, anyway), and people weren't played off too often. Though they joked early on that they would have the "Naatu Naatu" dancers escort people off who went too long instead of just playing them off with music, they (sadly) never actually followed through on that threat. 
Last year's mistakes were rectified with better writing, honoring animation first and giving a monumental award to Guillermo del Toro for "Pinocchio," showing all of the awards and giving them equal due, and leaning towards a nicer, more squeaky-clean ceremony. There were a few flubs, like "The Whale" winning for Best Makeup and some of Kimmel's wisecracks, but overall this year was a vast improvement over the nightmare of the 94th Annual Academy Awards, so I'm calling it a win.
Read this next: The Best Movies Of 2022
The post The 95th Annual Academy Awards Review: The Cuddly and Heartfelt Ceremony was Nice, Actually appeared first on /Film.