Source: SlashFilm
Published and curated from SlashFilm Read More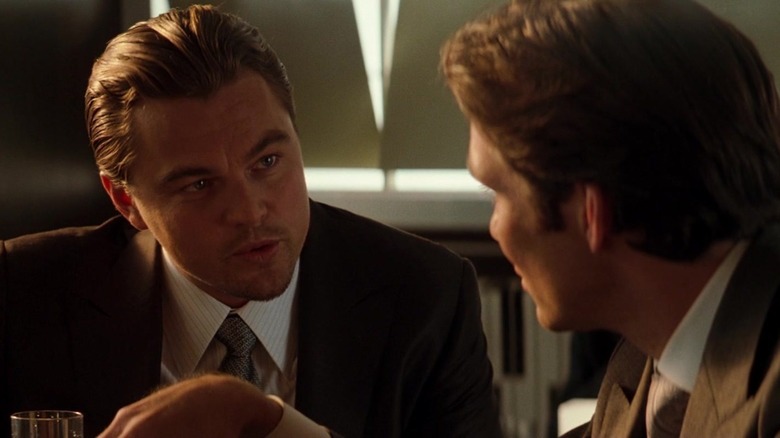 We have all been there. We are scrolling through one of our go-to streaming services, bombarded by a bunch of titles we have absolutely no interest in watching. Then you remember, "Wait! I remember seeing that this movie is on Hulu. I'm going to watch that!" Then you search for it, and it's not there. You see that you have entered a new month, and the chance to watch that movie has passed you by, as it has now left the service.
Luckily, I am here to help you out in not putting that thing you have been wanting to watch any longer. By the end of February, quite a bit of terrific works will be leaving Hulu, and in order to watch them after that, you may actually have to … pay for them individually. Well, not only am I going to let you know what all is going to be leaving Hulu, but I am going to give you some recommendations of things to prioritize before they do. After all, you don't want to prioritize garbage, do you?
The Dark Knight (And Four Other Nolan Movies)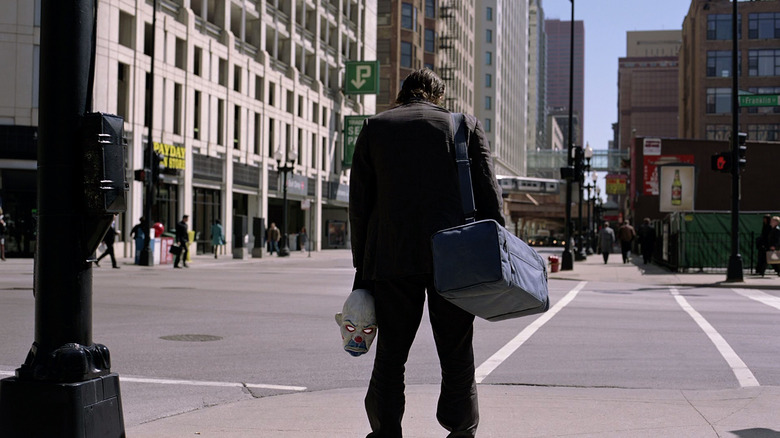 Christopher Nolan is one of the few directors working today who can basically do whatever he wants. When it was announced he was ending his long partnership with Warner Bros. after their decisions about HBO Max, every other studio lined up to give him anything in order to get his next movie, "Oppenheimer" (which went to Universal). He happens to have five movies that are leaving Hulu in February. First, there is his Batman trilogy of "Batman Begins," "The Dark Knight," and "The Dark Knight Rises." In an age where comic book movies are inescapable, going back to watch these is so refreshing, seeing that there really is another way to approach these characters that don't conform to some boring house visual style and actually have complicated thematic points to make. I will even stick up for "The Dark Knight Rises," which features some of the grandest, old-school set pieces of the 21st Century.
Along with Batman, two of his three "In" movies will be leaving the service: "Inception" and "Insomnia." You have all probably seen "Inception," which I still find to be an absolute crackerjack heist picture. Then there's his third feature film "Insomnia," which almost nobody talks about. And that is a shame because that film perfectly showcases what a wonderful craftsman of tension and atmosphere Nolan can be when you strip away a lot of his usual obsessions. After you finish rewatching some of your favorite movies of recent years, check out "Insomnia." Well worth your time.
Fruitvale Station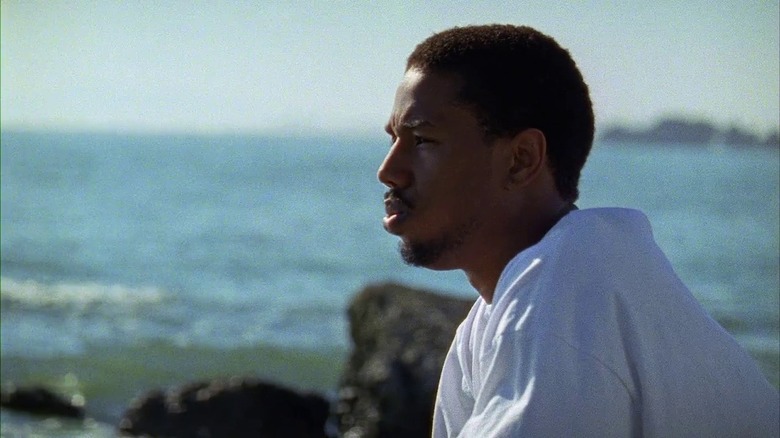 I have become rather frustrated with Ryan Coogler. The man is an incredibly talented director, and I lament that he has been sucked into the franchise world for the last decade. For as culturally impactful as "Black Panther" was, I still felt like I was missing a ton of what made him breakout in the first place. All you have to do is watch his directorial debut "Fruitvale Station" to see that, which easily remains my favorite Coogler picture. This story about the final day of Oscar Grant III's life before he was unjustly murdered by the police packs a tremendous punch due to its conscious effort not to sensationalize the material.
Coogler approaches Grant as a man just going through life, faced with issues that affect so many people. It lets us see his humanity and not just as another name to add to the incalculable list of Black men as victims of police violence. Shot on 16mm by the great Rachel Morrison, "Fruitvale Station" has a vibrancy and texture missing from his sleeker studio films. If you are a fan of "Black Panther" or "Creed" and haven't checked this one out, do yourself a favor and do so. Just be prepared to be emotionally devastated when it's over.
A League Of Their Own
I somehow had not seen Penny Marshall's baseball comedy "A League of Their Own" until 2021. For whatever reason, it just passed me by. Well, if you are like me, don't let it pass you by on Hulu because this thing is an absolute delight. This film about an all-female baseball league during World War II still delivers gag after gag better than most of the well-remembered comedies of the 1990s. Because Geena Davis has worked so sporadically over the last two decades, I think we often forget what a remarkable movie star she was. Few people in Hollywood come close to matching her commanding physical presence and tremendous warmth. Plus, she's just really funny and plays off the rest of the cast, including Rosie O'Donnell and Madonna (who has never been better), perfectly.
Then there's Tom Hanks, reuniting with Penny Marshall after the massive success of "Big." At this time, Hanks finds such a unique comedic pocket in "A League of Their Own" where the more irritable he got as this curmudgeonly manager, the more you loved him. Because he would become such a successful dramatic actor, we downplay what a comic force he has always been. "A League of Their Own" received a television adaptation this past year, but it's always good to go back to the source. And in this case, the source is such a good time.
The Life Aquatic With Steve Zissou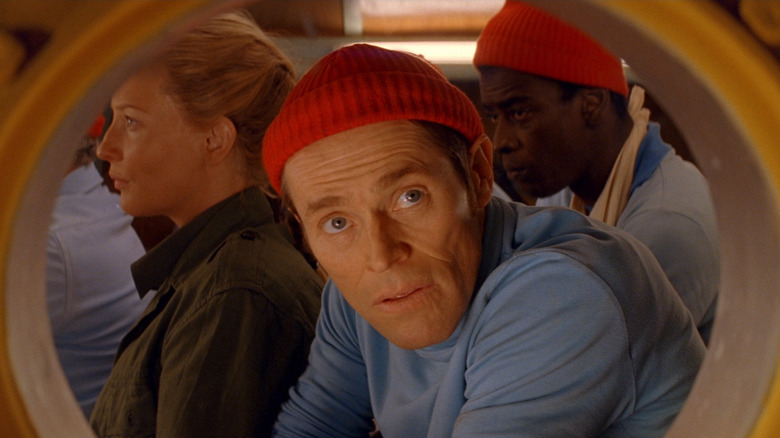 This recommendation is also a call to arms for myself. Wes Anderson is a filmmaker I truly love. His meticulous, diorama-esque style of directing sets off so many pleasure sensors in my brain, and the more he steers into the artificiality, the more I tend to love his movies. I have seen all his films and enjoyed them on a scale ranging from "It's fine" (i.e. "The Darjeeling Limited," "Isle of Dogs") to absolute masterpiece ("Moonrise Kingdom," "The Grand Budapest Hotel"). Well, I've seen all of them but one.
The last entry of Anderson's filmography I need to check off my list is "The Life Aquatic with Steve Zissou." Why have I never seen it? I have absolutely no clue. Not only is this a film by Wes Anderson, but it is co-written by Noah Baumbach, another one of my favorite working filmmakers. It of course features a cast list of famous names longer than a CVS receipt and features a great deal of stop-motion animation by the great Henry Selick. Many Anderson fans consider this to be among his best work, if not the best film he's ever made.
So, join me in checking out "The Life Aquatic with Steve Zissou" in order for me to rectify my blind spot.
We Bought A Zoo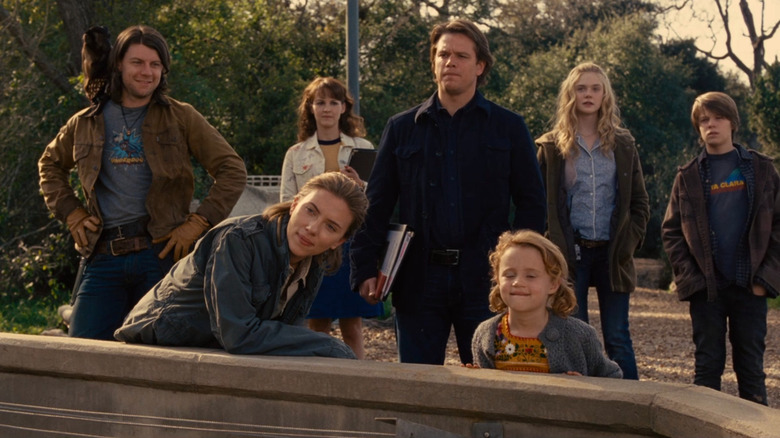 Yes, the title "We Bought a Zoo" is objectively funny. We all had a good laugh making fun of that one, which reached an apex at the Academy Awards when host Jimmy Kimmel decided his Matt Damon-related bit would revolve around that movie. I hate to inform y'all that "We Bought a Zoo" … is actually pretty good. Yes, it's so sugary sweet that you will probably get cavities from watching it and some of the characters don't resemble real human beings in the slightest. But the movie kind of works despite all that, and I think that comes down to Cameron Crowe being someone somewhat allergic to cynicism.
But what really stands out about this movie to me now is just how anomalous it feels in relation to today's cinematic landscape. Live-action films geared towards families are very nowadays, and when they do get made, they generally involve CG characters or are made on the cheap. "We Bought a Zoo" stars several major movie stars in Damon and Scarlett Johansson, comes from an Oscar-winning filmmaker, was shot on 35mm by the great Rodrigo Prieto, and is actually about human relationships instead of hijinks. This was rare even back in 2011. I think if you threw this on that you would be surprised by how engaged you would be with the material. You may even shed a couple of tears by the end, even if you know exactly how the movie manipulates you.
Everything Leaving Hulu In February 2023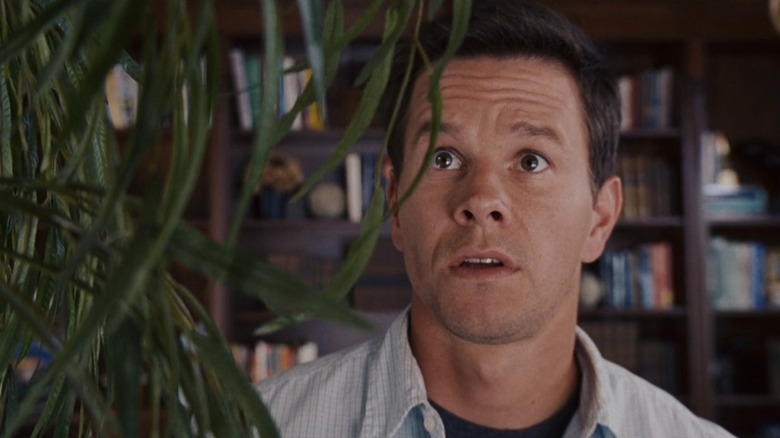 February 11
Batman Begins (2005)
The Dark Knight (2008)
The Dark Knight Rises (2012)
Inception (2010)
Insomnia (2002)
Let the Right One In (2018)
February 13
February 14
The Brass Teapot (2012)
Enron: The Smartest Guys In The Room (2005)
The Hate U Give (2018)
One Last Thing (2005)
February 24
February 28
28 Weeks Later (2007)
A League Of Their Own (1992)
Brothers (2009)
Buried (2010)
Chronicle (2012)
The Da Vinci Code (2006)
Dave Chappelle's Block Party (2006)
Epic Movie (2007)
Ever After: A Cinderella Story (1998)
The Happening (2008)
Joe (2014)
Lemon (2017)
The Last Song (2010)
Liar, Liar (1997)
The Life Aquatic With Steve Zissou (2004)
Miss You Already (2015)
Never Back Down (2008)
Oculus (2013)
Office Space (1999)
Open Season 3 (2011)
Pathfinder (2005)
Picture Perfect (1997)
Results (2015)
Rio (2011)
The Scout (1994)
Secret Window (2004)
Snatch (2000)
Still Alice (2015)
Turbo: A Power Rangers Movie (1997)
Wall Street (1987)
We Bought a Zoo (2010)
White God (2014)
Read this next: The 30 Most Anticipated Movies Of 2023
The post The Best TV Shows And Movies Leaving Hulu In February 2023 appeared first on /Film.