Source: SlashFilm
Published and curated from SlashFilm Read More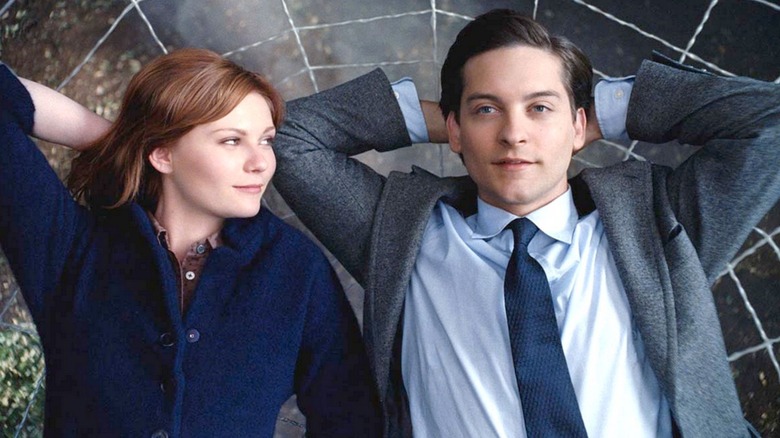 There are thousands of shows and movies to watch on Netflix, but they don't all stick around forever. This is just one of those sad facts of life, made even sadder when the disappearance of a particular title takes you by surprise. If you're making your way through a TV show by watching one or two episodes a week, it's good to know ahead of time if the show will disappear from the streaming service's catalog, so at least you'll have the option of picking up the pace. 
Even if you prefer films to TV shows, it's nice to be reminded of your options before said options are taken away. From superhero blockbusters to intimate period dramas and everything in between, there are some real gems leaving Netflix this month. If you've been meaning to get around to any of these titles below, take advantage of the time they've got left.
The Sam Raimi Spider-Man Trilogy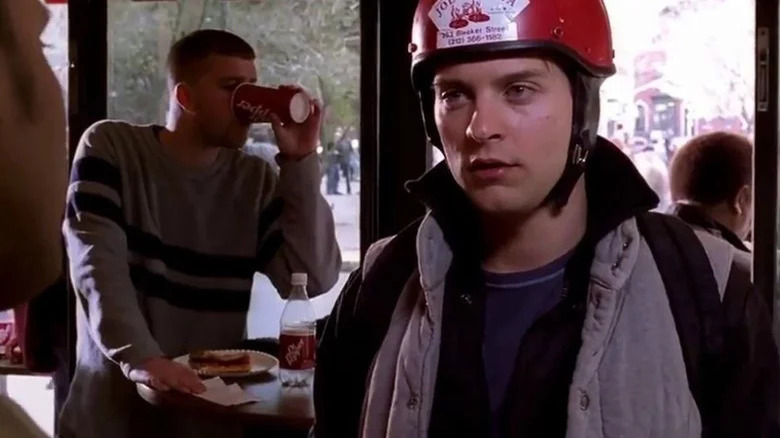 It's not a coincidence that it's Doc Ock (Alfred Molina) and the Green Goblin (Willem Dafoe) who get the most focus out of all the previous Spider-Man villains in "Spider-Man: No Way Home." It was Toby Maguire's Spider-Man, after all, who was given the best material to work with. 
Raimi's trilogy gives us Peter Parker at his most human and relatable. This Peter is not a cool skater punk or the mentee of a billionaire who can bail him out of trouble at any moment; he's a believable working-class person who actually struggles with balancing his superhero gig with his multiple jobs, schoolwork, and personal relationships. 
Maybe one of the best scenes in this trilogy, the one that clearly cuts it above the rest, is the moment in "Spider-Man 2" where Peter tells Aunt May about his role in his uncle's death. May is so upset she simply leaves him alone at the table without a word of forgiveness. Raimi's films are comfortable staying in moments that are genuinely unpleasant and realistic, never feeling the need to make a quick joke to lighten the mood or give the hero an easy out. Even when the trilogy loses its way a little in the questionable "Spider-Man 3," there's still a depth of emotion put into it that you rarely get in the MCU. 
All three films leave Netflix on February 1, 2023. If you somehow haven't seen them already, definitely check them out soon. 
The Addams Family And Addams Family Values
Unfortunately for any new "Wednesday" fans who want to get into the '90s movies that inspired the show, both the 1991 film "The Addams Family" and the sequel from 1993, "Addams Family Values" will be removed from Netflix on February 1. The films star a young Christina Ricci as the unsettling Wednesday, except this time around she's not the star character. These movies are about the Addams family as a whole, but you'll probably have no trouble figuring out why Tim Burton chose Wednesday as the focus of his show.
Younger viewers might be surprised to see just how different Wednesday is as a character in these films. She's younger, doesn't have psychic visions, and she doesn't play any instruments. "Wednesday" makes major changes from its source material, and whether or not that's a good thing is debatable. As Sarah Milner put it in her review for /Film, "'Wednesday' doesn't seem to know the source material, what it's trying to accomplish, or who is watching." 
Will you prefer the Netflix show or the '90s movies? You've got less than a week to find out.
The Borgias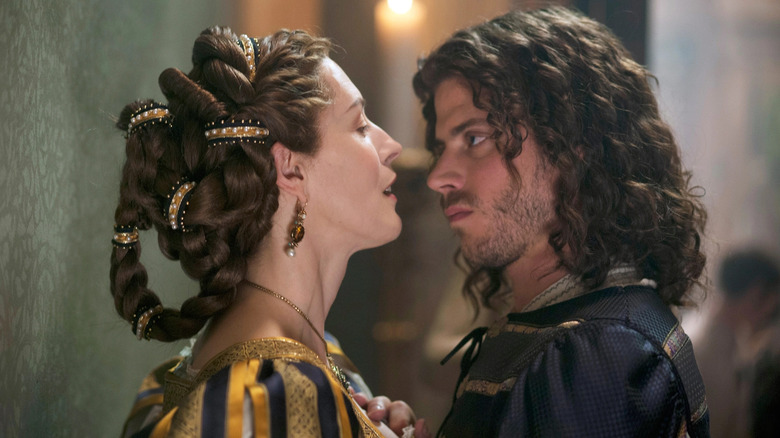 For fans of period pieces, this week is also your last chance to easily watch "The Borgias." It stars Jeremy Irons as Rodrigo Borgia, the patriarch of a powerful family in Renaissance Italy. Through lots of corruption and ruthless scheming, he gradually climbs his way up to the head of the Catholic Church. If you're a fan of period dramas like "Rome" or "The Crown," or you enjoy all the complicated family dynamics of "Game of Thrones" or "Succession," this is definitely worth a try. By most accounts, the show isn't great with its historical accuracy, but that's part of what makes the drama as juicy as it is.
With 29 episodes in total throughout its three seasons, it's probably too late to watch the whole thing now. But, if you've been meandering through the series with the assumption that it'd be on Netflix forever, now may be the time to start binging. 
For newcomers, there's also the unfortunate fact that the show was canceled after its third season. The finale is still fairly satisfying, and Jeremy Irons said that it felt like an ending, but it's technically not the final note the show intended. "The Borgias" is more about the journey, not the destination, and the journey's fun the whole way through.
The Conjuring 2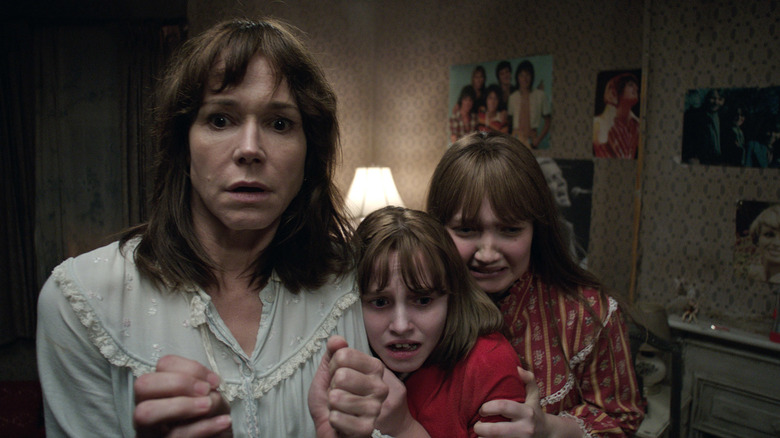 Of all the films leaving later in the month, "The Conjuring 2" is the hardest to say goodbye to. It's one of those few horror sequels that manage to not just hold its own against the original but surpass it. The sequel is better-paced, with better characters, and is far, far scarier, in my opinion. It's also the installment that cements Ed (Patrick Wilson) and Lorraine Warren (Vera Farmiga) as the true heart of the series; their loving, enduring relationship stops these movies from ever feeling too mean. They can be terrifying, sure, but they're never without warmth. The third "Conjuring" film was easily the weakest of the three, but continuing the second movie's focus on the Warrens was one thing it definitely got right. 
The good news is that unlike with "Spider-Man," Netflix isn't getting rid of the entire "Conjuring" franchise. The first film is still available on the platform, and it doesn't look like it's going away any time soon. But if you want to watch "The Conjuring 2," the sequel that cemented this horror series as one of the all-time greats, you've got until February 21, 2023.
Movies And TV Shows Leaving Netflix In February 2023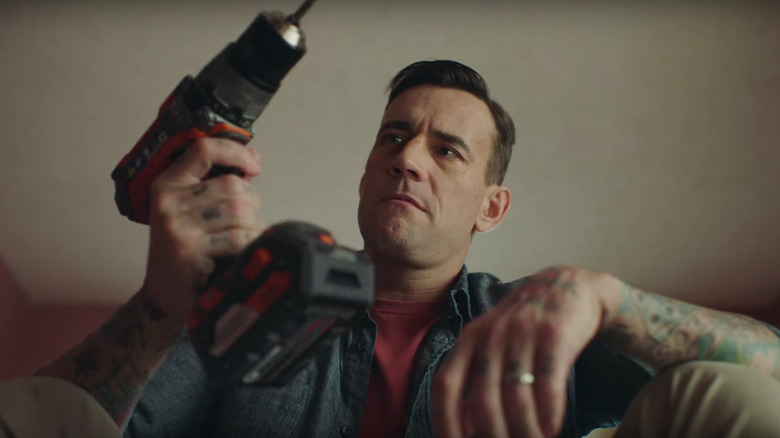 Here's the full list of titles leaving the platform next month, and it's a long one.
Leaving February 1:
28 Days
A Christmas Catch 
A Good Old Fashioned Orgy 
A Very Country Christmas 
Addams Family Values 
Alpha and Omega 
Battle: Los Angeles 
Biking Borders 
Christmas with a Prince 
Chronically Metropolitan
Cleaner 
Countdown 
Hometown Holiday
Horrid Henry 
Hyena Road 
Justice
Love Daily (Season 1)
Love Jacked 
Newness (2017)
Miraculous: Tales of Ladybug & Cat Noir (Seasons 1-5)
My Dead Ex (Season 1)
Pop Team Epic (Season 1)
Rambo (2008)
Rambo: Last Blood
Rocks
Sing Street 
Spider-Man 1-3
That's My Boy 
The 15:17 to Paris
The Addams Family
The Borgias (Seasons 1-3)
The Car: Road to Revenge
The Foreigner
The Hunt for Red October
The Mystic River (Season 1)
The Unsettling (Season 1)
Troy (2004)
Tyler Perry's Temptation: Confessions of a Marriage Counselor
Up in the Air
Zac and Mia (Season 1)
Leaving February 3
Leaving February 4
Dragonheart: Vengeance
Fukrey Boyzzz
Leaving February 5
Leaving February 8
Bangkok Love Stories: Hey You!
Leaving February 9
The Kindness of Strangers
Leaving February 10
Leaving February 11
A Bad Moms Christmas
El Chema 
Middle of Nowhere 
Leaving February 13
Leaving February 14
Leaving February 15
Monster High: Electrified (2017)
Pottersville
Leaving February 16
MR. RIGHT
Nightmare High (Season 1)
Spark (Season 1)
Term Life 
The Forest
Leaving February 18
Leaving February 19
A Place in the Stars
Perú: Tesoro escondido
Leaving February 20
Leaving February 21
Leaving February 22
Bert Kreischer: The Machine
Fifty: The Series (Season 1)
Girl on the Third Floor
Leaving February 23
Read this next: The Best Movies Streaming Right Now: Malignant, A Hero, And More
The post The Best TV Shows And Movies Leaving Netflix In February 2023 appeared first on /Film.