Source: SlashFilm
Published and curated from SlashFilm Read More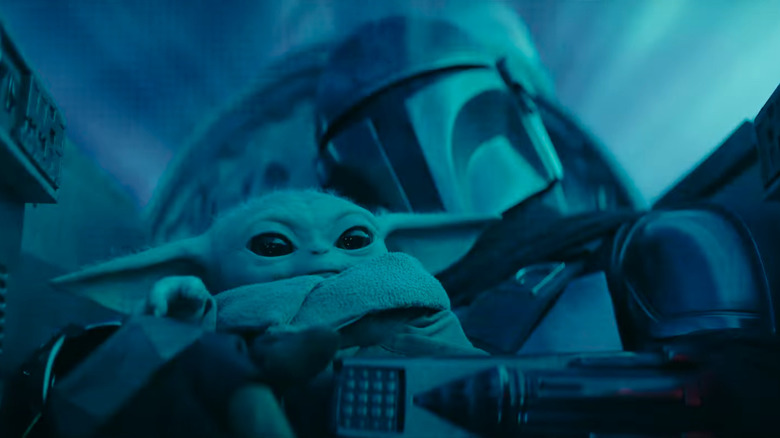 This post contains spoilers through the end of "The Mandalorian" season 2 and the end of "The Book of Boba Fett."
Din Darin, aka The Mandalorian, and his little green pal Grogu are back in the trailer for "The Mandalorian" season 3. If you only watch this one show out of all the Star Wars Disney+ offerings, then you likely remember the finale of season 2, where a young Luke Skywalker offers to train the Force-sensitive Grogu in the ways of the Jedi. This means he has to leave Din, who shows Grogu his unmasked face in a gesture of love. This is a big no-no in the particular part of Mandalorian culture Din belongs to, of course, and that means that a big storyline in season 3 will be Din's atonement for his breach. 
That said, if you haven't watched "The Book of Boba Fett," you're missing out on a big part of what happened next, though. In the last few episodes (which I always refer to as "The Mandalorian" season 2.5), we revisit Din and see his unbelievably adorable reunion with little Grogu. The tiny guy was given a choice between his Jedi training and going back to his Papa, and he chose Papa! Give yourself a moment to sniffle over that before you watch the new trailer below. 
Watch The Mandalorian Season 3 Trailer
In addition to everyone's favorite little buddy and Pedro Pascal as Din Djarin, 'The Mandalorian" season 3 will feature the return of Katee Sackhoff as Mandalorian Bo-Katan Kryze, Carl Weathers as Greef Karga, Giancarlo Esposito as Moff Gideon, and Amy Sedaris as Peli Motto. Christopher Lloyd is also joining the series, which just adds to the awesomeness. 
In a July 2022 interview with Total Film, Pascal gave viewers a hint about what's coming for Din Djarin. He says:
"If he is stepping into a leadership position, he's reluctant to do so. I don't think that there's anything more interesting than a character being forced into discovering what they're capable of, and who they are."
Jon Favreau created the series. It's produced by Favreau, Kathleen Kennedy, Dave Filoni, and Rick Famuyiwa. 
Gather your snicky snacks, your soupy soup, and your shiny silver toy, and get ready to journey back to a galaxy far, far away for a dose of the best space western out there (fight me) and the cutest little guy to ever eat a frog or steal a blue cookie. 
"The Mandalorian" season 3 premieres March 1, 2023 on Disney+.
Read this next: 11 Villain Origin Stories We Want Next From The Star Wars Universe
The post The Mandalorian Season 3 Trailer: This is the Way to Mandalore appeared first on /Film.