Source: UPROXX
Published and curated from UPROXX Read More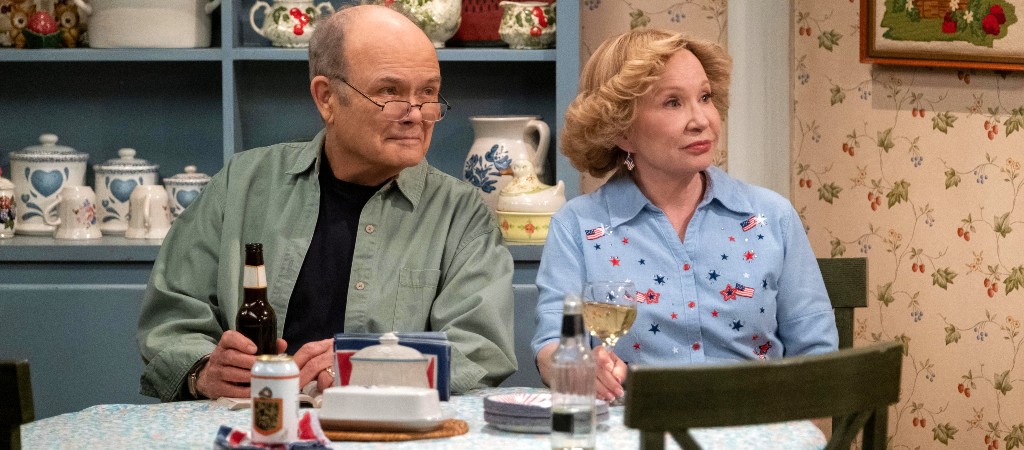 Every single week, our TV and film experts will list the most important ten streaming selections for you to pop into your queues. We're not strictly operating upon reviews or accrued streaming clicks (although yes, we've scoured the streaming site charts) but, instead, upon those selections that are really worth noticing amid the churning sea of content. There's a lot out there, after all, and your time is valuable.
TIE: 10. The Pale Blue Eye (Netflix film)
Christian Bale took a break from his intense method acting, and this film is arguably more refreshing for it. In this fictional story, The Machinist star portrays a seasoned detective who recruits a then-unknown Edgar Allen Poe (Harry Milling) to investigate a rash of suspicious deaths. In the process, the pulpy story and gorgeous-looking cinematography paint a convincing portrait of what could have led to the Poe that we know today.
Alongside co-star Kyle Chandler and Taylor Handley, Jeremy Renner plays a McLusky family leader in this Taylor Sheridan-universe offshoot that somehow isn't related to all of those Yellowstone shows. Sheridan co-created this series, which is now spinning through Season 2, alongside Hugh Dillon in this story inspired by Dillon's time growing up near the Kingston Penitentiary in Ontario. Renner's character plays the wheeler and dealer between inmates and law enforcement, and he appears to truly relish the intense ride in a crime thriller that took him far away from the MCU.
This series isn't grabbing good attention, but nonetheless, people are talking about it. Creator Mindy Kaling voices the lead role of this Velma Dinkley origin story that reinvents several Scooby Doo gang members without a Scooby to be seen. That's probably for the better at this point, and the show does have a fine time playing with some of Velma's freshly canonized personal details as confirmed in last year's Trick Or Treat Scooby Doo movie. At least Fred (Glenn Howerton) doesn't change his doofus status, so that stays consistent.
8. The Banshees Of Inisherin (Searchlight Pictures film streaming on HBO Max)
Look for this film to stick around until at least Oscar time because Colin Farrell's Globes presence practically guaranteed that his performance will be rewarded. He reteams here with In Bruges co-star Brendan Gleeson to boil down a century of Irish history within their characters in a bleakly funny way. As well, Barry Keoghan continues to be omnipresent these days while adding to the central dynamic.
Few would have thought that M. Night Shyalmalan would be showrunning to his (and the audience's) content in this well-plotted series that brings us post-Harry Potter Rupert Grint at his best. This will be the final season, and hopefully, we won't see on of those notorious gotcha twists because so far, this carefully crafted series has impressed after the initially tragic circumstances with which it first began.
Netflix's true crime coffers run far and wide, and so far, they're killing the genre at a bloodier, more sinister rate than all other streaming services. This new entry is both engrossing and infuriating while it traces the path of the viral sensation who halted a mass murder in process. Yep, he used a hatchet, as the title indicates, and this film charts his rise and rapid fall while still living (behind bars) in infamy.
5. Night Court (NBC series streaming on Peacock)
John Larroquette takes center stage in this revival that you may not have wanted to see but will likely end up checking out anyway. The 1980s legal sitcom rode high with Cheers, Family Ties, and The Cosby Show (ugh), and it's rather wild that this is the revival that we're seeing in 2023. There's been no trace of Richard Moll or Markie Post or Harry Anderson thus far, but people will nonetheless enjoy revisiting that laugh track.
Speaking of nostalgia, this show has done a reversal and brought back almost all of the principal cast members, other than Danny Masterson (for… reasons). Jackie and Kelso are somehow married, and good times in the Forman basement are still alive and well (as are Red and Kitty), and we'll see a new primary cast of characters, including the daughter of Eric and Donna. Bob comes back, and Tommy Chong returns as Leo, along with Wilmer Valderrama as Fez. Time will tell if this reaches levels of Cobra Kai success, and speaking of which, that show recently scored a final-season renewal.
3. The Walking Dead (AMC series on AMC+ and Netflix)
Season 11 finally landed on Netflix, which partially accounts for the resurrection of this show on streaming. That gives people plenty of time to catch up and prepare for the final season of Fear The Walking Dead, which is otherwise streaming over on Hulu. Once you're done there, get ready for three upcoming universe spinoffs, including the Rick Grimes/Michonne series, the Daryl Dixon show, and The Walking Dead: Dead City, which will give us extra terrifying Walkers and the unlikely dream team of Negan and Maggie.
2. The Menu (Searchlight Pictures/20th Century Studios film streaming on HBO Max)
Ralph Fiennes plays one of several intriguing chefs who have arrived on the menu over the past year. He's not exactly The Bear's Carmy or Emily In Paris' Gabriel, but that's alright. More than alright, actually, and Anya Taylor-Joy holds her own against a psychopath in this merciless foodie-comedy of horrors. You and I will undoubtedly never drop $1,250+ on one meal, but this movie should make you feel happy about it.
1. The Last Of Us (HBO series streaming on HBO Max)
A different take on zombies arrives in this rare success of a video game adaptation, and surprisingly enough, you don't have to know anything about the video game in order to enjoy the series. In fact, you might actually enjoy it more because you won't know what's coming. If anyone could tell this story like it's currently going down, that would be Chernobyl showrunner Craig Mazin and Neil Druckmann. Amid all of the apocalyptic touches, which will simultaneously fill you with awe and dread, you'll get some bonus Depeche Mode. Those are sure signs of the beginning of another epic HBO show.