Source: SlashFilm
Published and curated from SlashFilm Read More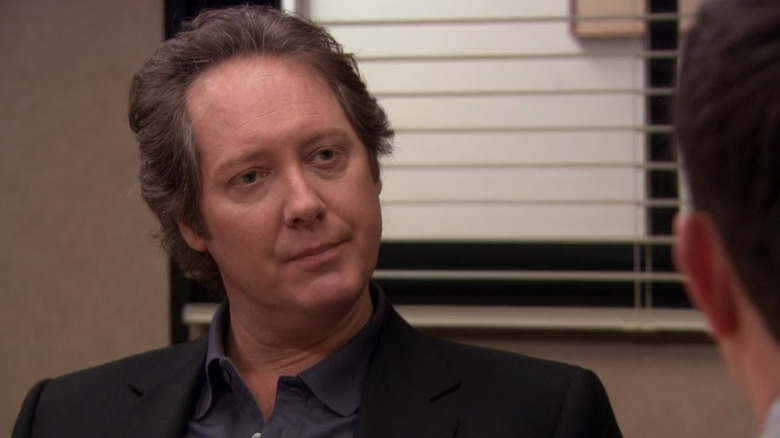 Robert California was one of the few characters on "The Office" that fans seem to either love or hate. The workplace sitcom is filled with "people we know," and several of us have dealt with prickly co-workers similar to Angela (Angela Martin) or people like Stanley (Leslie David Baker), who hate their jobs and live for pretzel day. Many of us have also rooted for obvious workplace romances like Jim (John Krasinski) and Pam (Jenna Fischer).
But Robert California? One of these things is not like the other, as few of us have likely crossed paths with anyone like him. And for that, we can blame Michael Scott (of course we can). When Steve Carell left "The Office" after seven seasons, it left a gaping hole in the cast, and the show would eventually turn to James Spader as the new boss to fill the tremendous void Michael left. The Robert California character is the polar opposite of Michael Scott, something that took some getting used to around suite 200 of the Scranton Business Park.
Robert California happened by chance rather than by design. Spader was only scheduled for a one-off appearance on the show, but he made such an impression that the actor returned for an entire season.
Spader Was Only Scheduled For Two Scenes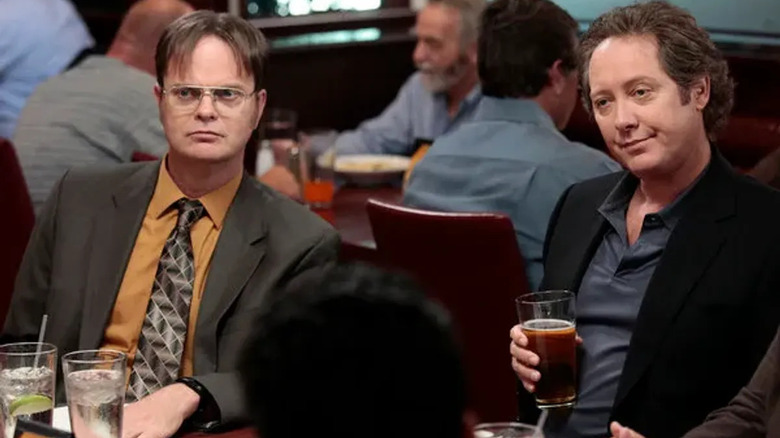 When Steve Carell left "The Office," the writers turned their focus to prominent ancillary characters. Dwight Schrute (Rainn Wilson), specifically, became a centerpiece of the show. His evolving relationships with his co-workers and growing desire to become manager was a highlight of the series' final two seasons (and almost led to a spin-off).
The show, however, needed a new boss. Will Ferrell appeared in four episodes as the bumbling new regional manager, Deangelo Vickers. And in the season 7 finale, a search committee is tasked with selecting a new manager. The episode features guest appearances by Will Arnett, Ricky Gervais (as David Brent from the British version of "The Office"), Catherine Tate (who would return as Nellie Bertram in the final two seasons), Warren Buffett, Jim Carrey, Ray Romano, and James Spader — all interviewing for the manager job.
After season 8, then-series showrunner and executive producer (who also played the oft-hated Toby Flenderson) Paul Lieberstein told the Hollywood Reporter that Spader brought "life and intrigue" to his character to the point that they wrote him in for an entire season. Lieberstein said:
"James [Spader] always wanted this to be a one-year arc, and he now leaves us having created one of the most enigmatic and dynamic characters in television. He's been a great friend to me and the show, helping us successfully transition into the post-Michael Scott years, and I'm grateful for that."
It took a while, however, to get Spader on board.
Spader Took The Job Because He Was Broke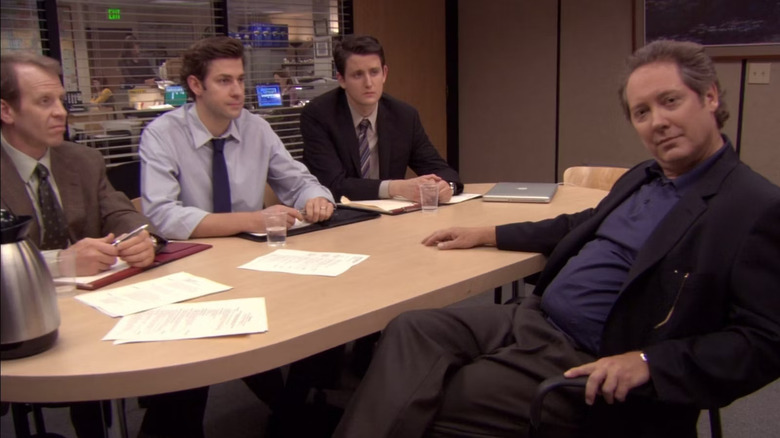 Life imitated art when James Spader was plucked from the "Search Committee" episode to become the actual replacement for Steve Carell, at least for a season. In "The Office: The Untold Story of the Greatest Sitcom of the 2000s," author Andy Greene reveals that it was a move initially borne out of Spader's desperation. The actor said:
"I didn't have much money left from 'Boston Legal.' I'd done a big renovation on my house and then I did a David Mamet play ["Race"] in New York for a year […] when it was done, I knew I was going to need some money because I was hemorrhaging cash doing the play. And then all of a sudden, I got the call from 'The Office.'"
Show execs liked Spader's portrayal of the cerebral, oddly intense Robert California so much, they began negotiations to get him on the show full time. "He's such a super-talented guy, and we'd just fallen in love with him," said show producer Teri Weinberg in Greene's book. "I think just over the course of having a lot of meetings, it just worked out that way and he said, 'I love the show.' And we loved him."
Because Spader was slated to appear in the upcoming Steven Spielberg movie, "Lincoln," executives told him they'd take whatever commitment he could give for a season 8 character arc. The decision to appear in the entire season came down to Spader. He negotiated time off to do "Lincoln" and agreed to do a whole season as Robert California.
Even though season 8 remains our least favorite full season of "The Office," there's no denying that Robert California was a memorable, albeit short-lived member of the Dunder Mifflin family.
Read this next: 12 Underrated Sitcoms That You Should Check Out
The post Why James Spader Only Starred In One Season Of The Office appeared first on /Film.