Source: LADYGUNN
Published and curated from LADYGUNN Read More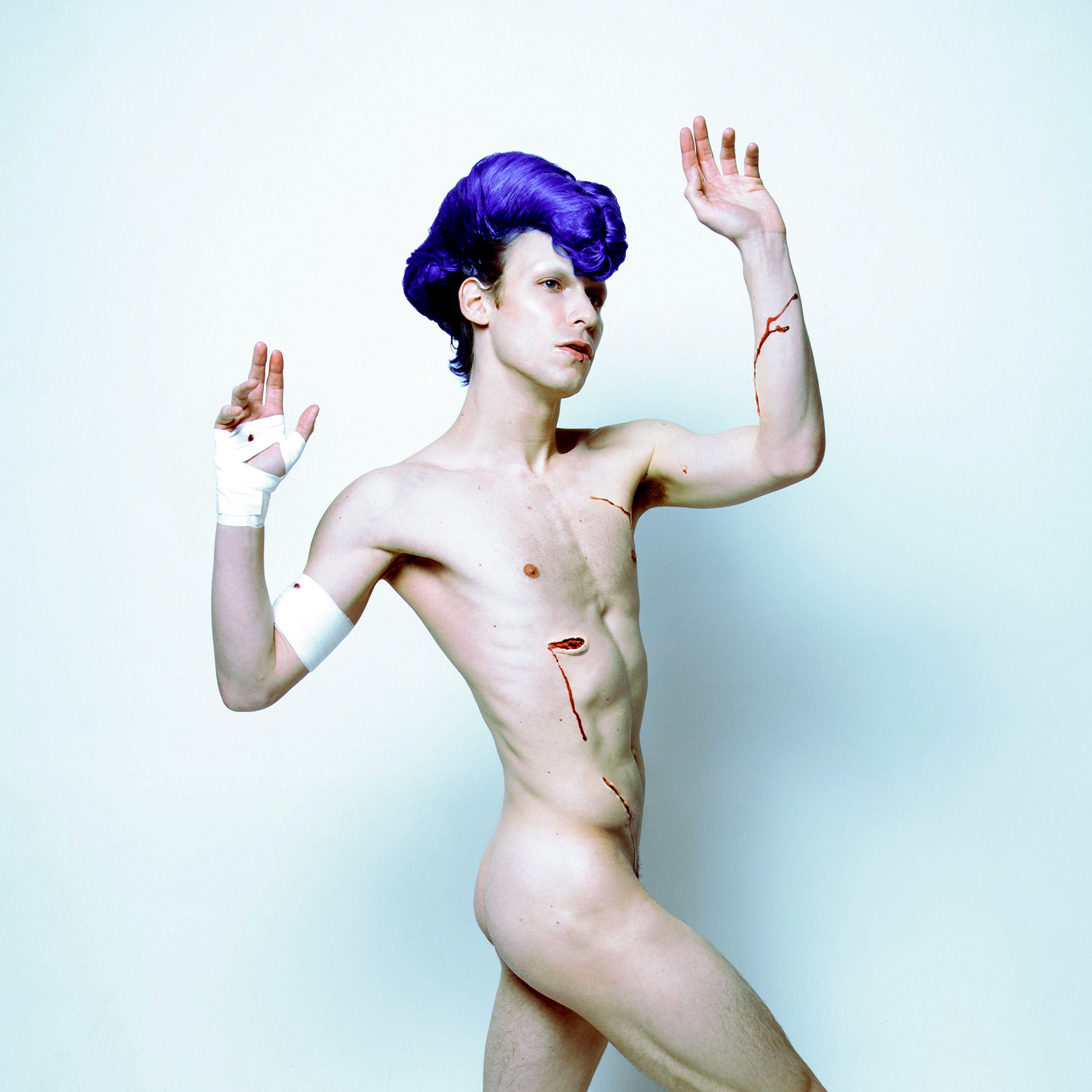 One thing that can be promised about Jack Powers is that nobody will be left sitting on a fence about him. Be you a lover or a hater, indifference towards him is impossible, and he seems to know that very well, the edgy pop artist has a taste for provocation and awe as we can appreciate in his newest Music video/single "Forever". 
Seemingly built to push boundaries and make post-modern gourmet dishes deconstructed and reimagined from a pop culture stew, Jack Powers' "Forever" is a fierce, two-pronged chic assault to overwhelm the senses with his imposing personality and unique vision. On the one hand, you have the ritualistic and rich story told through the visuals, which seem like the next logical step in the shock-rock to shock-pop pipeline (of which Lady Gaga was such a huge trailblazer in). On the other, there's the fairly timeless electro/dance synth work and the penetrating beats which are nothing short of enthralling. One must wonder if Jack's powers are supernatural in origin because he's simply hypnotic.
Jack is a multidisciplinary artist hailing from LaGuardia High School, Central Saint Martins, and even the  Manko Cabaret, where he combines musicianship, poetry, fashion design, and training in Classical Dance arts to fill a bizarre but highly entertaining niche in the pop world that very few people are truly capable to fill. A major credit to this comes from the fact that he's been featured on a magazine cover next to none other than the Icon of Icons in pop music, the everlasting Madonna. 
For a while now, Jack Powers has been putting on shows across the underground clubbing scene. His are high-energy spectacles that seem to blend high-concept fashion with the unpredictability of performance art; something like a high-concept Alice Cooper show viewed through the oblique lens of Comme des Garçons, Moschino, or Balenciaga… If you're looking to catch some wild stuff featuring glistening taut bodies painted silver, ripped clothes, and mad audiovisual bacchanals, look no further than whatever future dates he's got coming up, as well as his upcoming (TBA) EP.  The music is just a part of it, Jack Powers is a Performance Pop artist through and through, and the entirety of his artistic persona is the whole product served at your feet. 
Jack has a surprisingly Euro- (or even Kraut-) sound that I think will make a lot of people feel right at home, even considering the insane innovativeness and creativity he puts into it. I think that as sharp as his music is though, newcomers will bond with his work deeper and better through the music video, where they can better appreciate the performative and theatrical aspects. Be warned though: Once you take a look at his proposal, you'll be bitten and forced into trying to catch what promises to be the craziest, most unique live performance you'll see this 2023.
Story: LADYGUNN
Photos:
Devin Kasparian
Hair: Matthew Sosnowski
CONNECT WITH JACK POWERS
INSTAGRAM // TIKTOK // SPOTIFY 
The post Jack Powers shines "Forever"  appeared first on LADYGUNN.